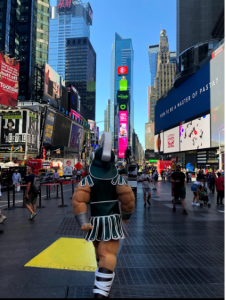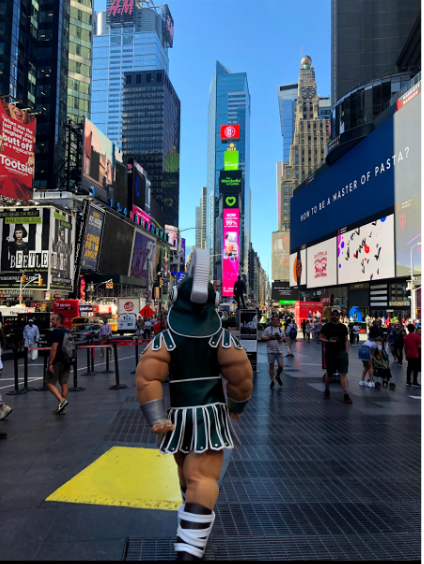 The Sparty Mascot Program is one of the many organizations students can be involved in on Michigan State University's campus. Students who fit the height requirements can try out to help carry on…[read more]

Following the violence our Michigan State University campus community experienced in February 2023, many original content plans for The Brief's SS23 PR 320 student editorial team were no longer feasible or appropriate.
In that event, writers took alternate approach developing PR stories about themselves as students in our AD+PR community. For those students who found it healing or helpful, content focus shifted to experiences resulting from our campus violence, in classes the week after, access to departmental/campus resources or support, or involvement in campus and/or community events – especially those related to and connected with the Department of Advertising + Public Relations.
Click Here to view the Special #SpartanStrong Issue