PR Students Discuss Work as Ambassadors for Big Brands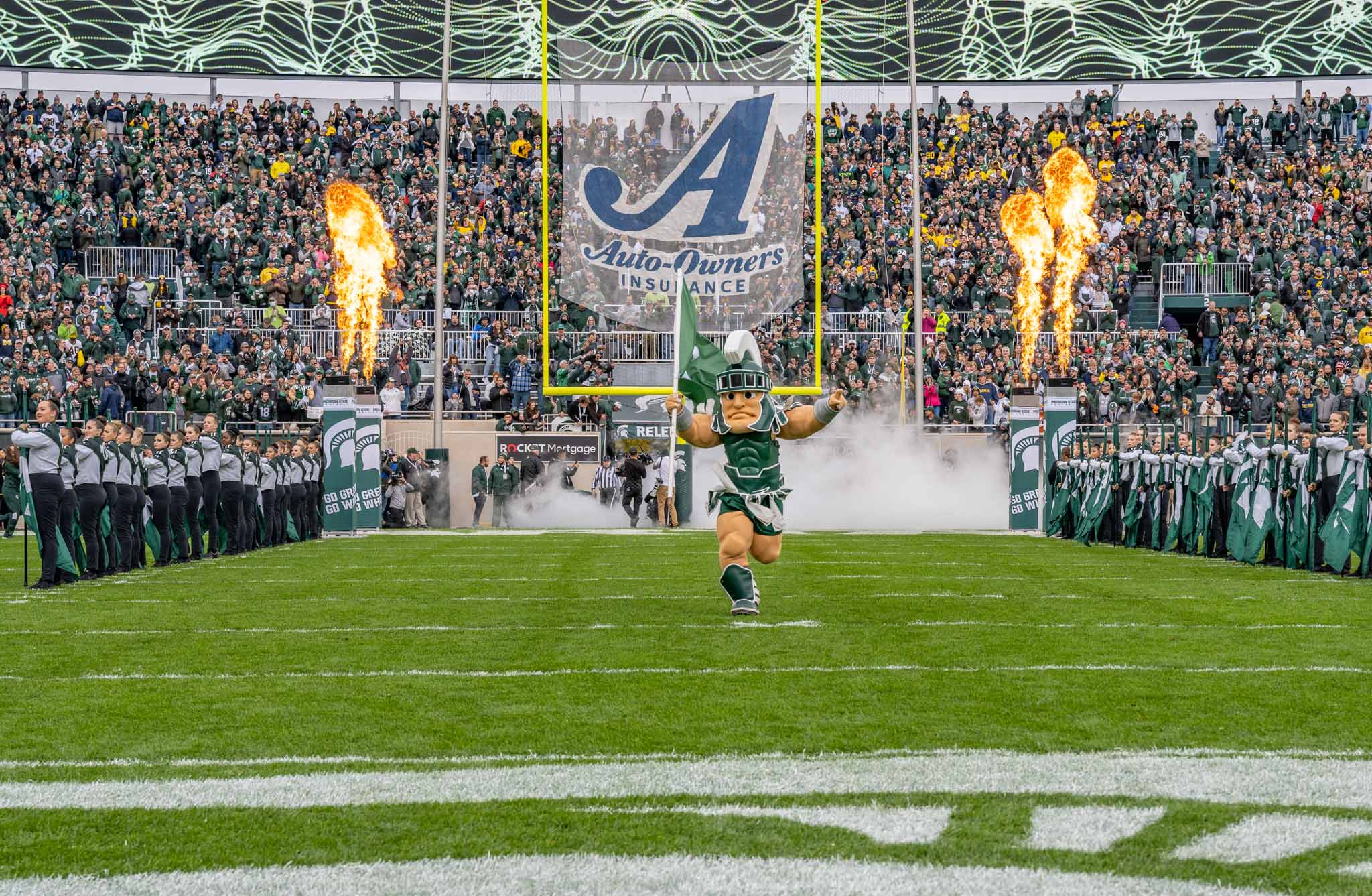 By: Madison Kort
Sparty Photo Credit: Michigan State University
For many AD+PR students, field experience takes the form of a formal internship, but for 2023 graduating PR seniors, Kennedy Giles and Avery Tyson, diving into the world of social media and branded content was their experiential path.
Giles worked as a Red Bull student "Marketeer," a campus-focused brand ambassador position. Tyson worked as a brand ambassador for Hero Cosmetics,  Clinique and Princess Polly during fall semester 2022.
Day in the life of a college brand ambassador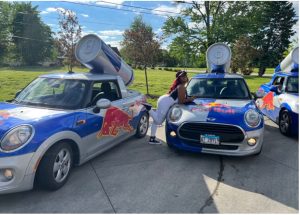 Although the brands that Tyson and Giles' work with are different, the expectations of their jobs were similar.
"[Princess Polly] usually expects me to do a certain amount of [social media] posts, either videos on TikTok, videos on Instagram, static posts or stories a month," said Tyson. "For brands like Hero and Clinique, I do [social media] content and events."
Tyson says she has also done things like set up a spin-wheel table to give away free samples, interviewed people on campus for videos in exchange for product, posting giveaway contests on social media and even filming an ASMR-style video.
Giles' says her experiences as a brand ambassador are usually more hands on. She could regularly be seen driving a Red Bull-themed car around campus and stashing cans of product in fake books around campus.
"On an everyday basis, we are supposed to promote 'brand love' and 'can love,'" said Giles. "This is done by handing out free product and offering samples, creating events and partnering with organizations."
When it comes to putting together posts and events for their brands, there are opportunities to follow the brief and be creative.
"In my role, we are lucky enough to really tailor our work to what we want to do. Red Bull is such a diverse company, so we are able to combine our own personal interests with the product and bring our visions to life," said Giles.
For Tyson, each piece of content that she makes for Clinique comes with a creative brief that she needs to follow for her content to get approved by her manager.
Student brand ambassador impact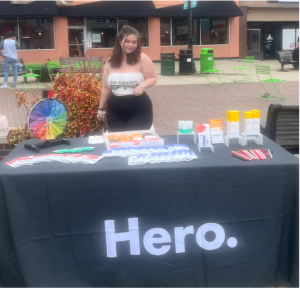 "I think college ambassadorships are a really great way, like PR, to make a brand look good to students," said Tyson.
This brand recognition contributes to the development of a reciprocal relationship between students and the brands they work for and see represented on campus.
"When you have that experience of receiving something for free or being invited to an event, you're bound to want to support them later," said Giles.
While the effectiveness of earned media can be difficult to track and is often based on anecdotal experiences, according to Tyson and Giles, their success comes from planting the seed of brand recognition among their peers.