From Cannes Lions and Whiskey to LGBTQ+ Advocacy, PAB's Blaine Rueber Shows Students the Payoff of Fearlessness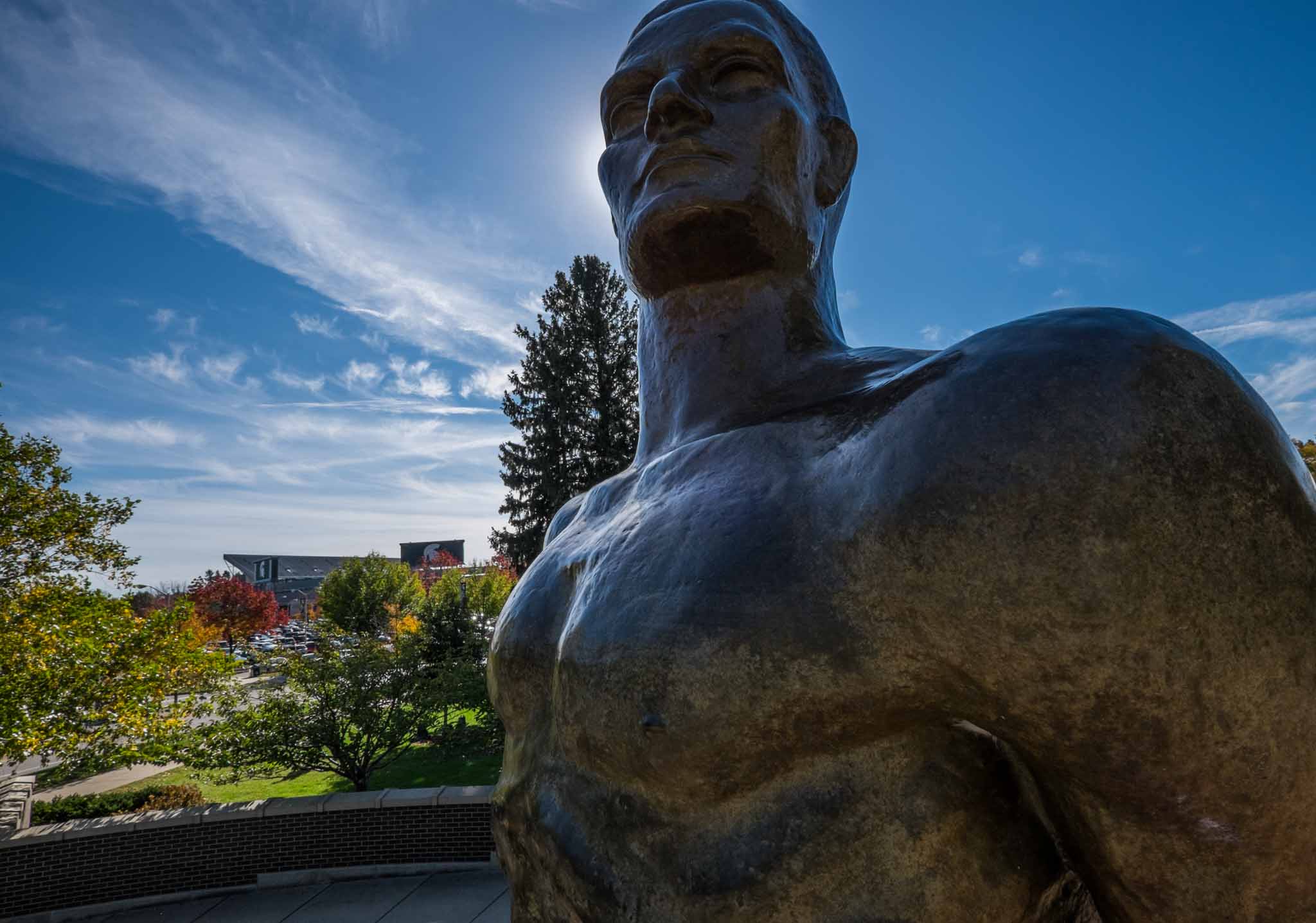 As the newest member, Rueber brings disruptive creativity to AD+PR Professional Advisory Board

By: Liv Ceithaml
Sparty Photo: Michigan State University
With his Cannes Lions in tow, Blaine Rueber believes #CrockPotisInnocent and that great risk yields career-making reward. But for the newest member of the Department of Advertising + Public Relations Professional Advisory Board, his story starts in the hallowed halls of MSU's College of Communication Art and Sciences.
Like many others, as a freshman, Rueber bounced around majors. From hospitality to zoology, he finally landed on communication with a specialization in public relations. He started his professional career in his junior year when landed an internship with Target.
"I loved my time at MSU…aside from the weather," said Rueber. "MSU is great because it has such a large student and alumni population."
Rueber went on to take all the opportunities MSU had to offer one of the biggest ones being the PR American University of Rome program. He says this was a once-in-a-lifetime experience for him and he would recommend "viewing the lens of our discipline through the eyes of a different country" to anyone in the program.
After graduation, Rueber used his vast network to land a job at the American Diabetes Association in Chicago then went to work in human resources for Northwestern Memorial Hospital.
"When you leave college, your network is really important, said Rueber. "Who you know is so important."
After saving up some money he took the risk of buying a one-way ticket to New York with no job officially lined up. It was in the Midway Airport that he got a call from Hunter PR, that he had scored an internship, which soon led to a full-time offer.
"You have to be fearless, if you want it you have to go for it," said Rueber. "You really just have to put yourself out there."
Rueber says he has participated in many next-level PR campaigns while working at Hunter PR, including his work on the Pride Campaign for Barefoot Wine, where he fought for the company to have an open conversation about the Pulse (nightclub) Orlando shooting in 2016.
He also did crisis control work for Crock-Pot when, in 2018, the beloved TV character from "This is Us" died in a slow-cooker fire incident on the television program. Rueber's team won a Cannes Lions award after they partnered with NBC to shoot a commercial with Milo Ventimiglia (the "This is Us" actor) who scooped chili out of a Crock-Pot for a Superbowl commercial. His team helped remedy the Crock-Pot backlash spreading on social media.
"It was a crisis that was never truly a crisis because no one died," said Rueber.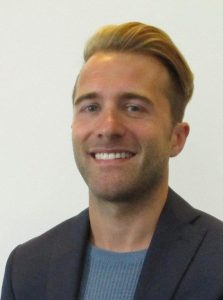 Rueber uses the knowledge he's gained throughout his career in brand communications in his current role at Pernod Ricard, a successful global wine and spirits group, where he manages the North American communications team. He works primarily in influencer relations and earned media for brands like Jameson Irish Whiskey and Midleton Irish Whiskey.
He says he is thankful for the opportunity to better prepare students for the reality of what the day-to-day looks like and how to navigate the workplace, in his new position as a Department of Advertising + Public Relations Professional Advisory Board  member.
"[I want] the ability to partner with educators and professors [to teach] more real-life skills and examples that we can better arm students with," said Reuber.
Rueber says he also looks forward to being an advocate for the LGBTQ+ community for students, as an out-gay man in corporate America.
"I want to show students it is possible and what it looks like to be successful and how to own every part of you including that part," Rueber said.
Rueber said he hopes to inspire the next generation with his personal experiences in the field.
"Boldness and creativity are really important," said Rueber. "Brands need disruptive bold ideas to cut through the media environment and to tell compelling stories that Gen Z want to pay attention to."