MSU AD+PR Student Pushes Back Against Cancer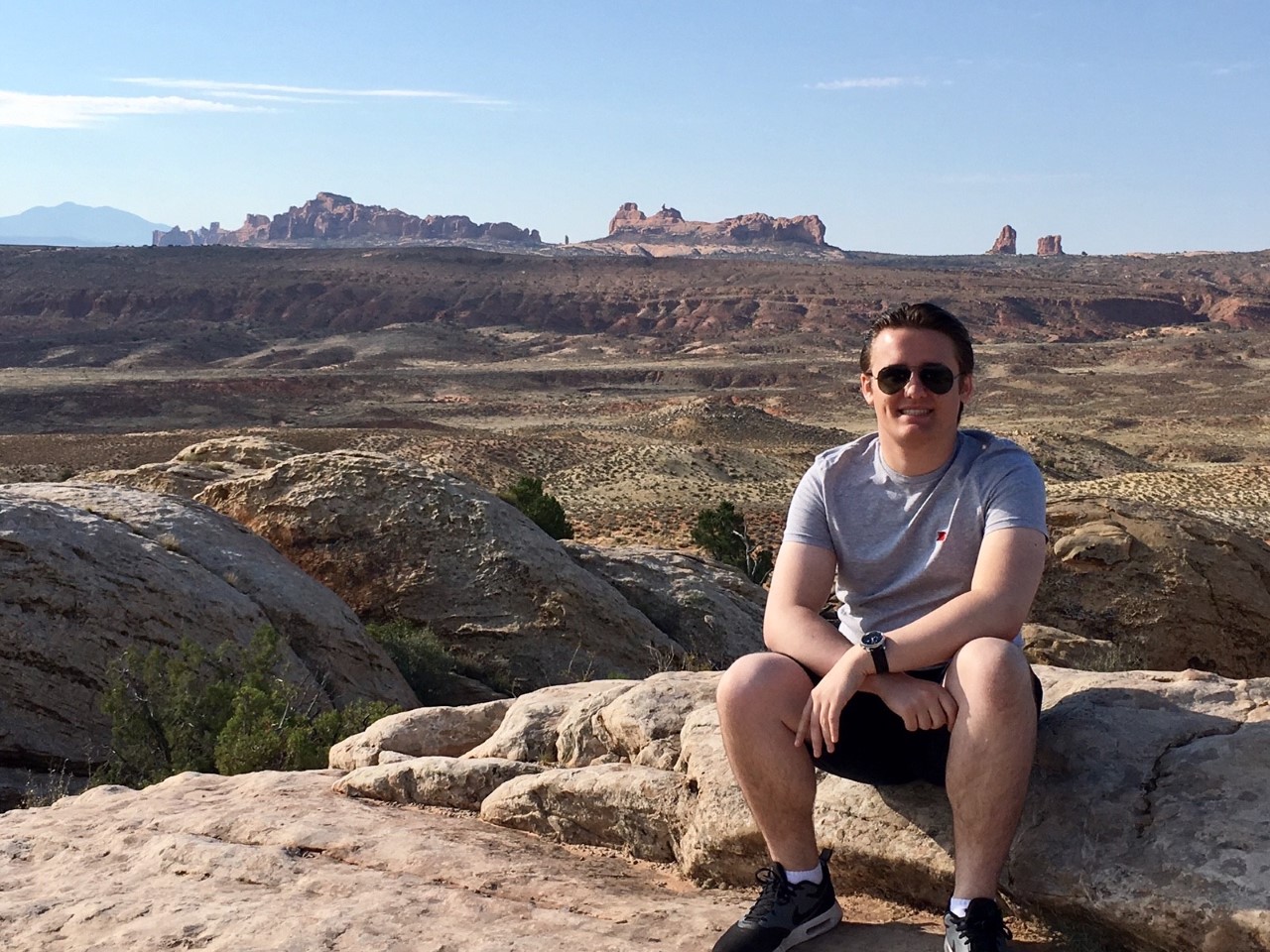 Scott Defee battles cancer while taking MSU courses remotely
By Emily Ryal and Nick Schuller

Most students are reluctant to return to school after spring break. Trading long nights spent laughing with friends for early mornings in the classroom is a hard sell. For Scott Defee, a junior advertising management major at MSU, that couldn't be further from the truth. After returning from spring break in March of 2019, Defee was devastated to learn he would not be returning to MSU. What stopped Defee from going back to the school he loves? The spots he noticed on his body, and the cancer diagnosis he received shortly after.
Before receiving the diagnosis that altered his life, Defee was a regular college student. He attended sporting events, ate at Brody Hall (his favorite dining hall on campus), went out with friends and stayed up late studying for classes. Like many students, he formed friendships on campus that made MSU feel like a second home.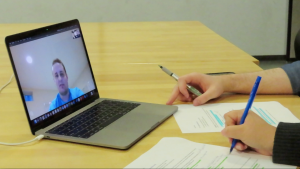 These factors made the news that Defee was living with acute lymphoblastic leukemia all the more difficult. Acute lymphoblastic leukemia (ALL) is a type of blood cancer that stems from white blood cells in bone marrow. While there are a variety of treatment options, Defee is currently undergoing weekly chemotherapy treatments at his home in Maryland. This year alone, just under 6,000 people are battling ALL in the United States. What makes Defee extraordinary is that he opted to continue taking classes during treatment.
Refusing to fall behind in his advertising curriculum, Defee is currently enrolled in 10 online credits and has worked similar course-loads since his diagnosis. Optimistic about his progress, Defee hopes to return to campus in January 2020 and once again immerse himself in the Spartan culture.
Defee says MSU is where he gets to interact and see his friends—something he is missing the most—and is looking forward to picking up where he left off once back on campus.