To Our Graduates: Bleed Green After You Leave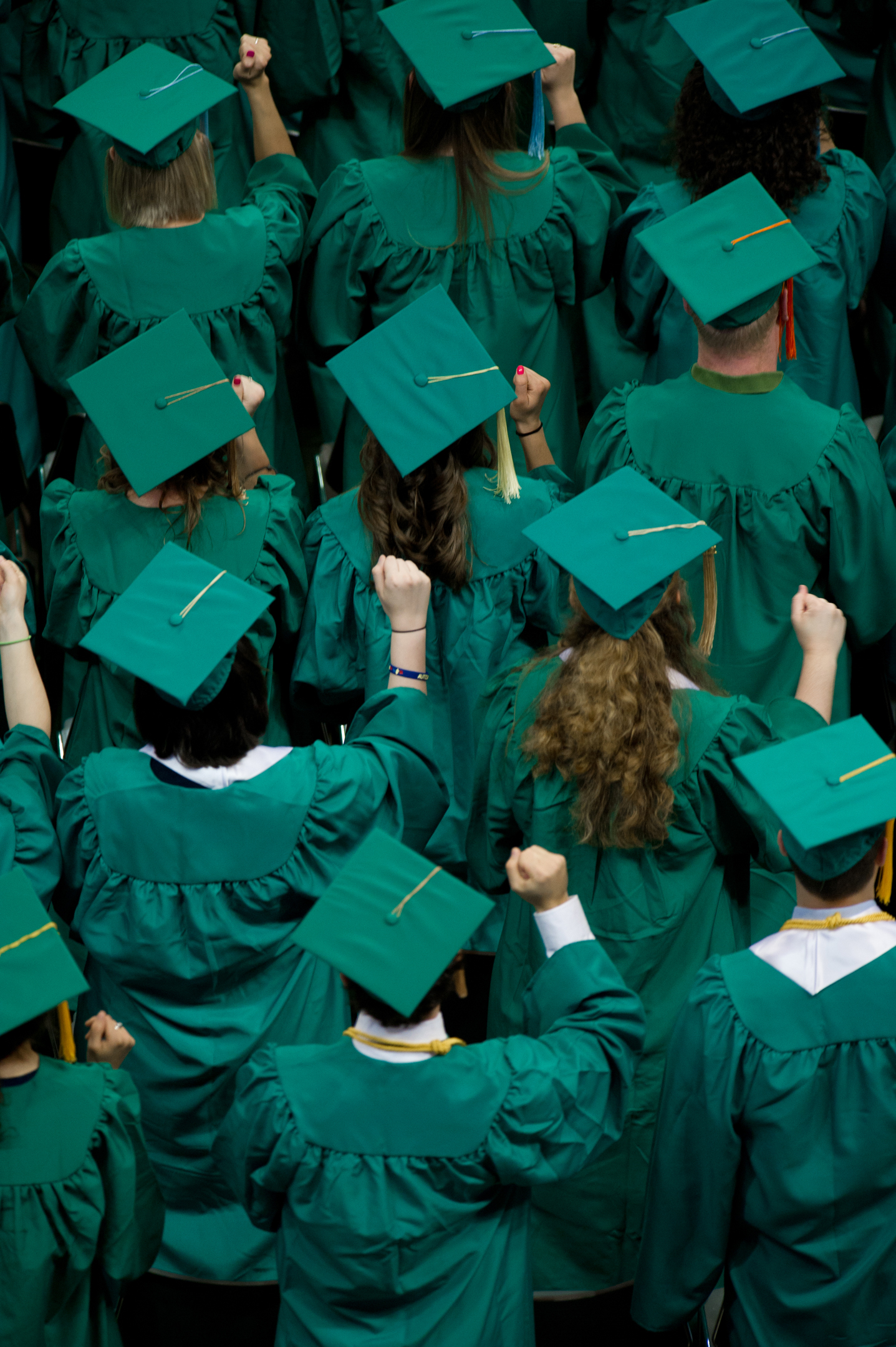 Opportunities for AD+PR students to stay connected to MSU after graduation
By Emily Ryal
Graduation is a time to look forward to new beginnings and reminisce on the great times we've had while here at MSU. We begin the day as MSU students and cross the stage to become Michigan State University alumni.
The Department of AD+PR has instilled a multitude of skills that have assisted students to be successful and prepared for life after college, including clubs that provide real-world experience and amazing faculty.
With 93 percent of graduates working, in grad school, or both, it is clear Spartans are fierce competitors in the professional realm.
The finality of college is bittersweet for most, marking the end of an era of school and campus life, but also the official start to adulthood. Choosing to attend MSU has provided opportunities beyond measure, both in and out of the classroom. Assignments that inspire, supportive faculty, and student organizations that offer social connection and exploration are just a few examples of ways AD+PR has broadened our interests and understanding.
While our student experience is coming to an end, do not be dismayed, for our connection and involvement with Spartan culture and our beloved alma mater continue even after graduation. With roughly 576,000 alumni living worldwide, there are Spartans everywhere.
The MSU Alumni Association is a great resource that provides numerous opportunities for alumni to stay involved with events like Alumni University, that involves meet-and-greets and campus tours. Additionally, they have over 100 clubs worldwide that incorporate local events, activities and volunteer options to bring Spartans together.
There are plenty of ways to stay engaged specifically with AD+PR, as well. Some examples of opportunities include meeting and observing classes, attending department-sponsored events and lectures, participating in ComArtSci career fairs, and joining the ComArtSci Alumni Board.
As a Spartan, you will always have a home to come back to. As an AD+PR alumni you will always have a family. We may be saying goodbye, but not for long and definitely not forever. Go Green. Go White.