Undergraduate Research Expands AD+PR Potential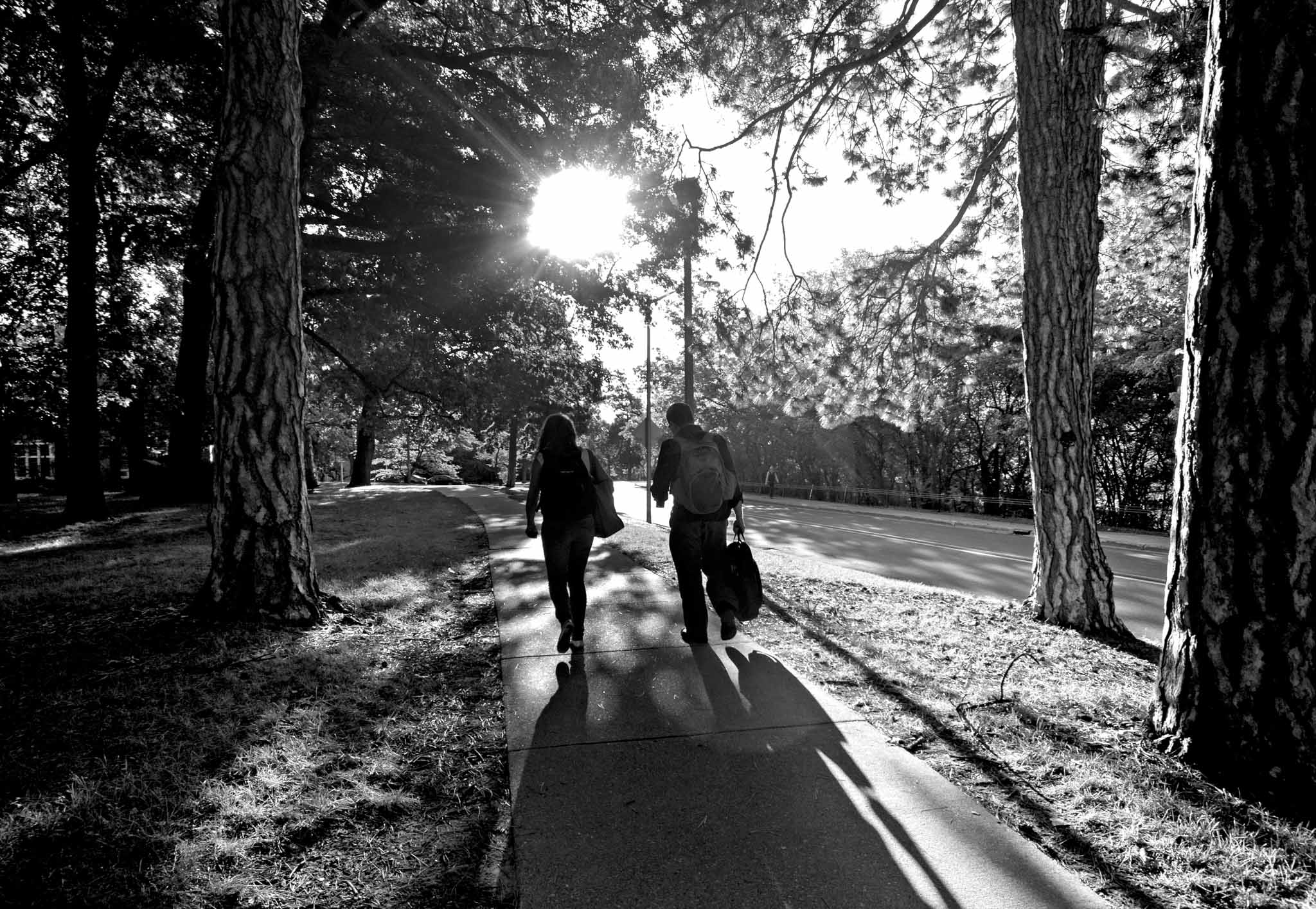 Conducting research allows students to engage with faculty on a professional level 
By Hunter DeNicolo
Campus Photo Credit: Michigan State University
MSU's College of Communication Arts and Sciences – the first of its kind in the nation – is home to some of the most innovative and groundbreaking research. At CAS, students and faculty collaborate on studies ranging from global communication to psychological effects.  
Though research may seem daunting for undergraduates, students are encouraged to get involved in the process. Undergraduate research can expand your MSU experience by applying coursework knowledge to real-world projects and help you prepare for graduate school.  
"I think students often don't trust their ideas. I would love to see more undergraduate students feel more confident of bringing their ideas to faculty. Just because you're an undergrad, doesn't mean you don't have great ideas," said Dr. Nancy Rhodes, professor in the Department of Advertising + Public Relations.
The research done by graduate students in the college is diverse, whether it be collecting quantitative data or laboratory work. Research often presents itself in two ways: data collection or approaching faculty with an idea, according to Rhodes. This process allows students to grow relationships with faculty in a professional setting. 
"Working with faculty – specifically Dr. Rhodes – shows how much they care about students' passion and how research focused they are," said Paige Dotson, student, pursing a master's degree in health and risk communication.  
Dotson encourages undergraduates to get involved in research early on. Recently, she has been working at a clinic on campus to help doctors better understand patient behavior. As the study is wrapping up, she is eager to help analyze and code the results after weeks in the clinic. Although obstacles arise, Dotson noted research experience will only set you apart from other candidates when seeking a future career.  
"Advertising is improved if people going through undergraduate training have a more robust knowledge of what research can do for us. Research gives you a better sense of the questions that need to be asked to answer the problem you have," said Dr. Rhodes. 
Undergraduate research presents an excellent opportunity for curious students who are considering further education and want to expand their knowledge. For more information about specific programs and current projects within the college visit the research page for CAS or contact Dr. Rhodes.