AD+PR Alumna Helps Students Win the Game of Job Hunting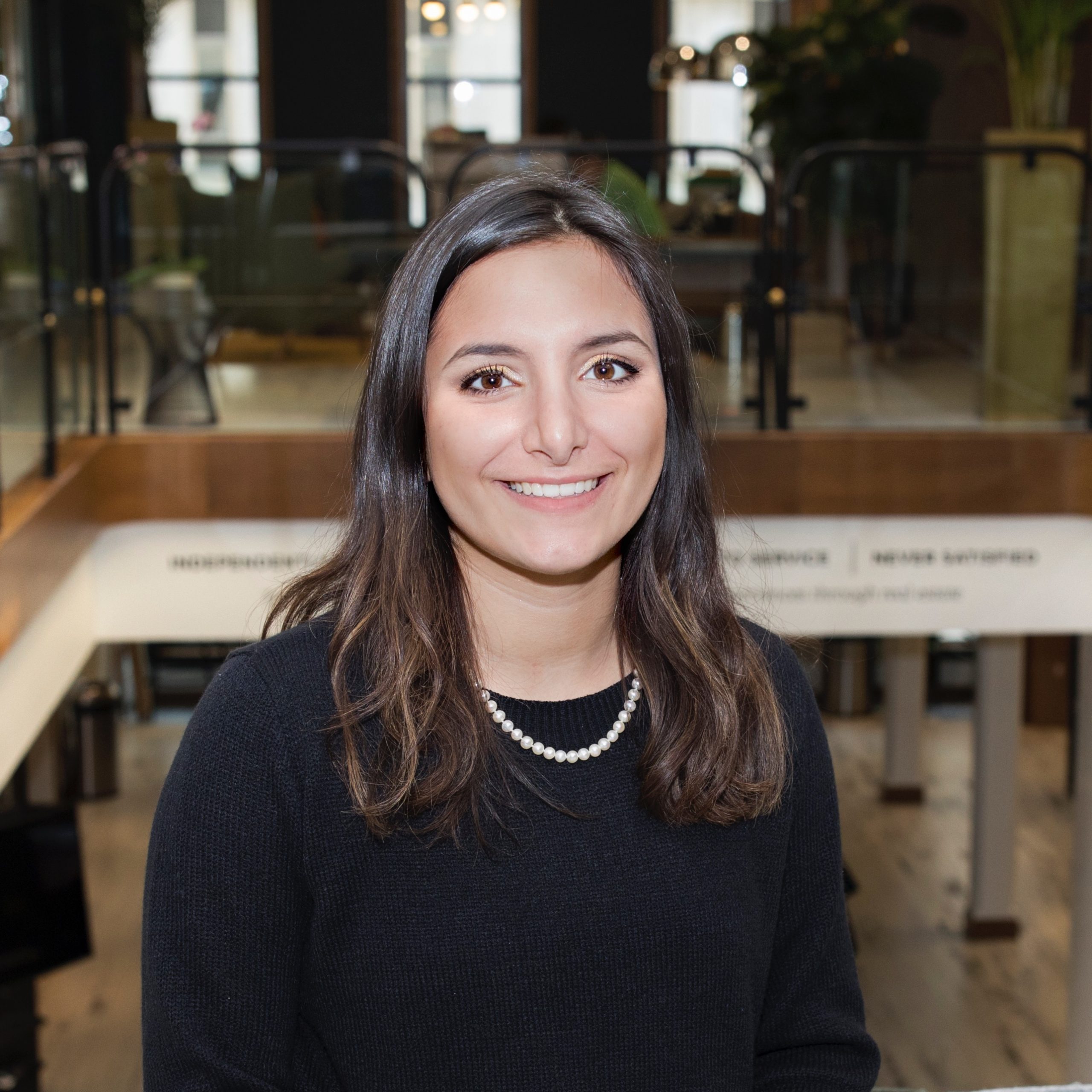 2018 Advertising Management Alumna, Nina Monsour's Business Aids Students Applying for Jobs
By: Akash Vaghasia
"I love knowing that I made a difference for a client. I jump for joy every time someone lands a career using a resume that DuoLevel wrote for them! It also feels so good to actually work for myself. I never thought that I'd be a business owner just one year after graduating, but I literally started DuoLevel 365 days after I walked across the stage at the Breslin," said Nina Monsour, founder of DuoLevel and 2018 AD+PR alumna.
DuoLevel is a company that helps clients with multiple tasks ranging from building resumes to creating workshops. The clients at DuoLevel can be large businesses, job-seekers, students and others. Monsour, noticed that the hiring process could be intimidating as a student who recently graduated in 2018. She started DuoLevel to help ghostwrite for companies and job-seekers to make the hiring process more user-friendly.
"I had five job offers during my senior year at State, and noticed that the entire hiring process is quite daunting," said Monsour. "I also learned that there are so many talented candidates for jobs, but some aren't always good at writing about themselves for their resumes and cover letters. I decided to start a business that ghostwrites content for both job-seekers and companies that need help with website and social media content."
Since starting DuoLevel, Monsour has helped many students apply for jobs that may seem too far-fetched for them. She believes that having confidence is key, and helps students build that confidence.
"I help a lot of students realize that they really can apply to any job, grad school, etc. They tell me about their experiences and I help them craft beautiful summaries on paper. I've been through the hiring process dozens of times, so I do my best to build confidence in all of my clients," said Monsour.
As the semester approaches an end, many students are still looking for an internship or a full-time job. Monsour says DuoLevel offers soon-to-be graduates services ranging from resumes, creation to templates for cover letters, workshops, portfolios, interview preparation, and more. These services are open to anyone, and there are no restrictions for any majors.
"The most important thing I've learned is to be nice to yourself. Job searching is a very intense and oftentimes stressful point in our lives. Remember that you are a human, and all of this is a huge learning process. Don't be afraid to seek help and shoot for the moon! I applied to jobs that were way above me, but I got the interviews because I was confident and had a pretty good resume and cover letter," said Monsour.
To learn more about DuoLevel, visit https://www.duolevel.com/.