A Grad in the Game: Julia Loring's Voyage to Full-time Employment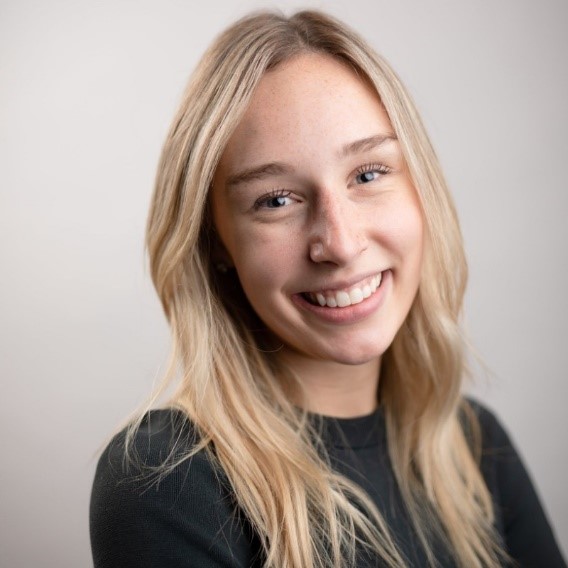 MSU graduate lands position at Edelman PR
By: Spencer Swenson
"'Tis the set of the sail that decides the goal, and not the storm of life." ~ Ella Wheeler Wilcox
What can a sailor do when surprised by a maelstrom? Only hope that the masts stay fixed and the sails attached. Alumna Julia Loring, 2020 advertising management major and PR minor, has braved the storm of COVID-19 with her thorough preparation, ultimately landing a job at the largest PR firm in the world.
Loring began her journey at MSU studying journalism. One fateful experience took Loring, several fellow students and AD+PR faculty to China for the esteemed The One Club's One Show for Creativity. This yearly award show recognizes and celebrates the most innovative contributions to advertising. Her One Show experience ignited her passion to pursue a career in the advertising industry.
Eager to immerse herself in this new field of study, Loring involved herself in several extracurricular ventures at MSU. Loring competed in the Great Lakes Harley Davidson Challenge. Along with a team of other students, Loring developed a creative advertising campaign for the motorcycle company to increase customer purchase intent. Loring was also exposed to PR practice through work with MSU's Hubbell Connections, the Public Relations Student Society of America's affiliated in-house PR agency. With each stop in her odyssey, Loring built her skills and strengthened the fortitude of her ship.
The defining trip for Loring was attending Edelman's annual Immersion Program Mixer, at their Chicago headquarters. At the open mixer, Loring saw Edelman present themselves clearly and honestly while sharing the company's history and values.
"I fell in love with Edelman's foundation of trust, professionalism and everything they represent as a family-run company. I was impressed by the speaker's genuine attitudes and that's when I realized Edelman was where I needed to be."
Loring was the first MSU student selected for Edelman Chicago's Immersion Program. Unfortunately, the program could not proceed due to the pandemic, as Edelman wanted to provide Loring and the other recipients with an authentic experience that wouldn't be possible with the state of the world. This storm could have led to much uncertainty, but thanks to Edelman's adaptability, kindness and long interview process, the agency offered Loring a full-time assistant account executive position.
As assistant account executive, Loring provides media support for two health accounts, Hologic and Cochlear Americas. She says the Cochlear account is particularly rewarding, where the campaigns incorporate patient success stories.
"[I am] doing work that truly means something, that I'm passionate about, and that I can wake-up every day feeling great about," said Loring.
The winds weren't blowing in Loring's favor at a crucial time in her life, but one consistent mindset kept her afloat; one she recommends other students follow:
"Take every opportunity that comes your way to figure out what you like – but more importantly what you don't like," said Loring, "Try as much as you can [and] take any opportunity that comes your way."
Read more about Loring's time at MSU and experience with achieving the Edelman internship on The Brief.