How PR Could End the Pandemic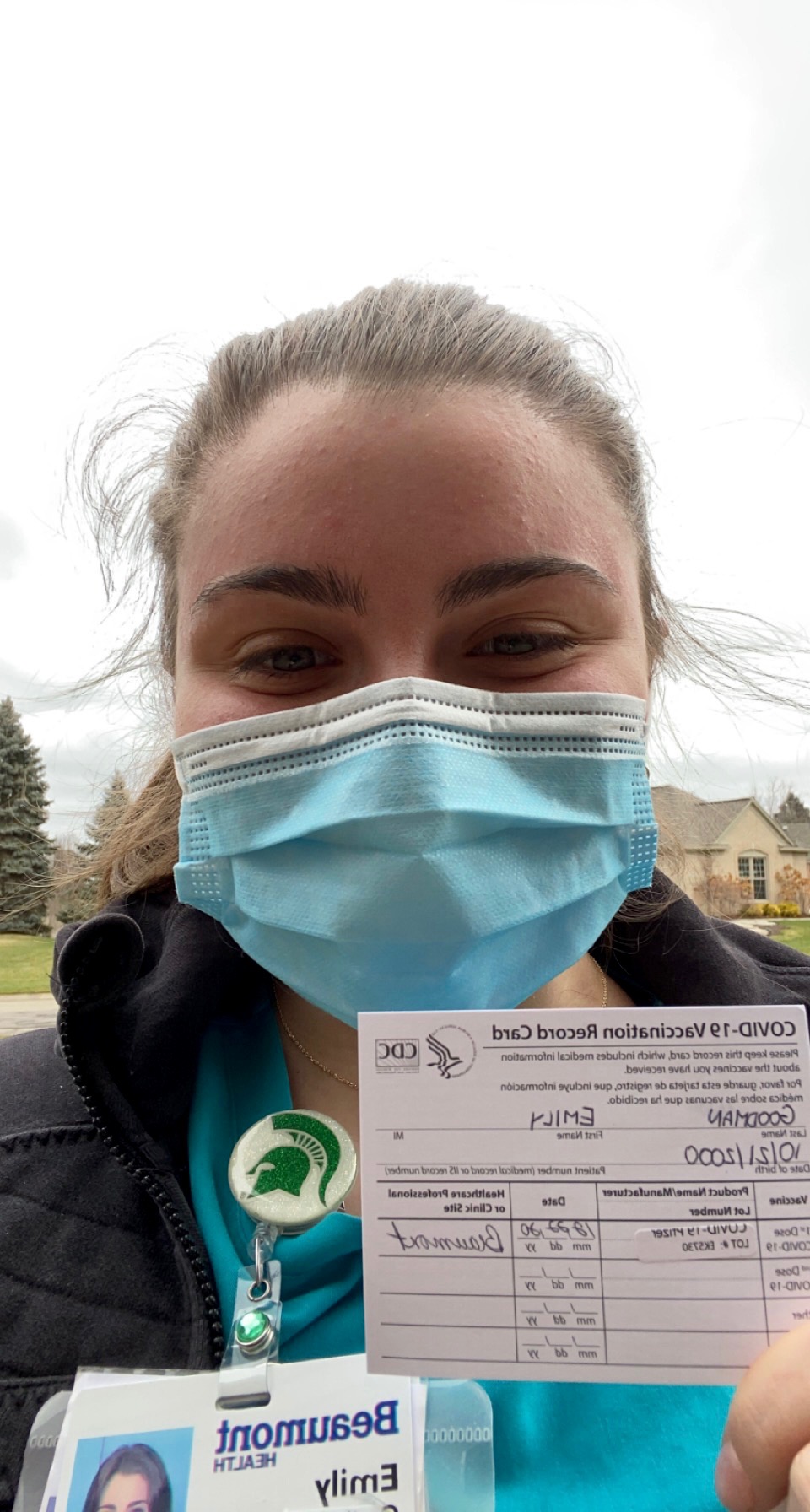 AD+PR Faculty Weigh In
By: Caitlin Finerty
The COVID-19 vaccine is on many a mind, but there is not necessarily a general consensus of support. From fears of racism in the health community to vaccine efficacy doubts, many things stand in the way of herd immunity from inoculation, not the least of which is mixed messaging in advertising and public relations.
Andrew Corner, an AD+PR professor of practice, has a master's degree in public relations has worked and taught issues management and health crisis communications for over 15 years. He shares his expertise on messaging in the health community with MSU's AD+PR students in a variety of courses.
"The most important thing in a PR campaign is that you have consistency of message," said Corner. "With [the COVID-19] vaccines, there was mixed messaging. There was mixed messaging about when it was going to be available, there was mixed messaging about its efficacy and we have wound into all of this a new thing for this particular pandemic: social media."
Corner says he believes that with the right consistent message, the continued rollout of the COVID-19 vaccine can go smoothly.
"If you have a consistent message and that message gets presented in as many places as possible, from as many people as possible, you get better adoption," Corner said.
Throughout the pandemic, politicization of health issues has gotten in the way of that consistent message that is quintessential for advertising and public relations.
Dr. Ashley Sanders-Jackson, an AD+PR assistant professor, has a research background in experimental and qualitative health subjects. Her expansive research informs her insights into the political issues surrounding vaccine messaging.
"I think it would be really great if the Michigan legislature, that is the Republican arm of this, would come out as pro-vaccine. I think that would have a significant impact on people's behavior," said Sanders-Jackson. "If they said things that were value-consistent with their previous communication, but that were pro-vaccination, I think that would be really helpful."
Health communication, something that has long been separate from politics, now has to work a new angle to help keep the country safe. With political parties often polarized on the issue of vaccines and COVID-19, Sanders-Jackson says that any level of consistency could be beneficial to the virus conversation.
"I keep thinking there is a value problem: like the way we are thinking about this is wrong as health communicators," said Sanders-Jackson. "We have to figure out how to get to people, who have leaders who are espousing all kinds of conflicting beliefs and that doesn't seem to create dissonance for them."
The AD+PR community sees a stall in the vaccine rollout because of mixed messaging, or lack of messaging all together, but this is not how it has to end.
"What's interesting is that I don't really see the drug manufacturers out there, telling us that the vaccines are safe," said Corner. "They are relying on the government to do that, and so far the government hasn't done such a great job of that. It's been kind of disjointed. There's always more you can do."