Star Spartan Shines in LA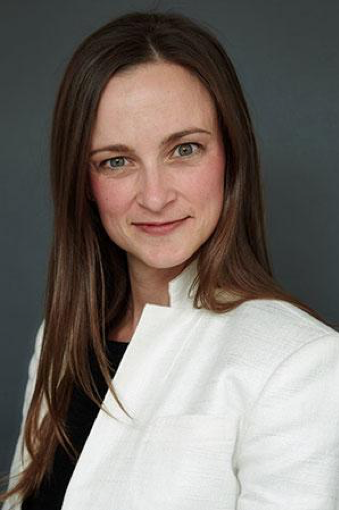 How MSU helped Vanessa Shay reach the role of VP of AEG Global Partnerships
By: Alexis Clemons, Hunter DeNicolo, Emily Hobrla, Mark Pipp, and Kala Watson
Vanessa Shay knew she wanted to be a Spartan, but she did not imagine she would one day be the vice president of an international entertainment company. She graduated with an applied communications degree and a public relations specialization from MSU. She is now using her degree to secure large brands as corporate sponsors for entertainment events around the world. As the vice president of AEG's Global Partnerships division, she strategizes with top brands on large-scale, interactive promotional experiences. She's worked with brands such as Coca-Cola, Nike and Anheuser-Busch, and venues like The Staples Center, The O2 in London and the Barclays Center in Brooklyn. Shay's career journey to her current position started in the same place as many of us: in MSU's Department of Advertising + Public Relations.
Shay expected to stay in corporate communications, but her career took a turn when an employer early on in her professional career encouraged her to pursue sales since she was so skilled at getting stories placed with media desks. Shay's application of her public relations specialization propelled her professional transition into the role she has now.
"To make yourself dangerous you need to have really good internships. In college, it's important that you diversify your experience with different internships that can give you experience, and really polish you and prepare you for the professional environment."
Shay stays in touch with her passions in and out of work. Through outside organizations, she has been able to expand her professional network, specifically through WISE, Women in Sports and Events. "My advice would be to find organizations that you want to attach to outside of work and you'll naturally make new business connections and contacts through those relationships," said Shay.
For those AD+PR students who are struggling to secure internships, Shay said to focus on experiences that will benefit your career. She also suggested applying to only one department within each company, because this indicates passion and direction to employers. Further, Shay's advice to her 18-year-old self is something all students can take inspiration from:
"I would say, don't be afraid to move across the country. Don't be afraid to take an internship in a place you've never been. Don't be afraid to take a job that you don't really know if you're going to do well in. You have to take risk to be rewarded."