Communications Planning Into the Unknown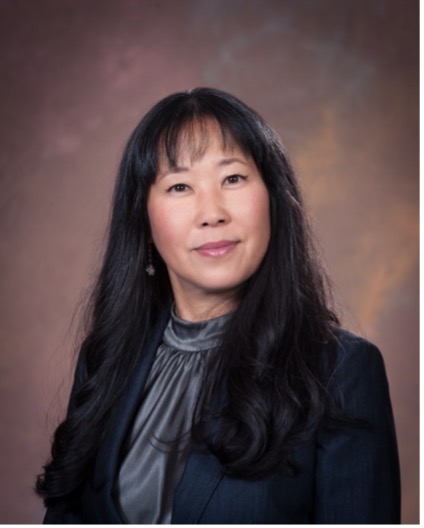 A Conversation with AD+PR's PAB Member and CATA Director of Marketing and Customer Experience, Lolo Robison
By: Brandon Crawford
Public transit. It takes many Spartans where we need to go without giving it a second thought. For AD+PR Professional Advisory Board (PAB) member and Capital Area Transportation Authority (CATA) director of marketing and customer experience, Lolo Robison, public transit is driving through her mind 24/7, 365 days out of the year.
As many advertising and public relations professionals know, communication jobs are not a strict 9-5. Robinson routinely arrives at CATA around 6 a.m. and stays later than 6 p.m., including throughout the pandemic
"It's a very busy, hectic, chaotic life, but that's why I have plans and processes in place to help my team understand what their role is, and we can execute on a dime," said Robison.
The pandemic has upended all aspects of life and public transportation was no exception. On March 10, 2020, Robison was planning to announce the success of the CATA millage passed by area voters. The night changed once Michigan Governor Gretchen Whitmer announced the first case of COVID-19 in the state. Following the announcement, Robison assembled the CATA crisis team and started planning. Throughout the next 11 months, she said she utilized her tried-and-true process to constantly update messaging with the latest precautions, and ensured riders knew updated schedules.
While the crisis team still meets regularly, the pandemic has not completely consumed Robison's time. Over the years, Robison oversaw various initiatives at the local, regional and state level, the development of a strategic plan, and new ways CATA can contribute to the community. Recently, Robison and CATA spearheaded the 2020 Census Campaign for the state of Michigan.
"We used our vehicles as billboards and facilitated the state's kickoff campaign at the state capital with Governor Whitmer and other elected officials for Ingham County," said Robison.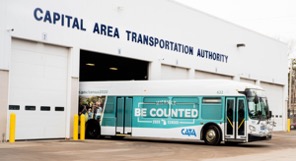 When Robison is not tasked with spearheading CATA's latest campaign, she is working with the PAB. As a founding member, Robison was inspired to join because networking has been influential in every job opportunity she was offered. Robison joined CATA in July 2011 having been recruited by a former boss.
"She called me up out of the blue one day and asked me if I was interested in another job," said Robinson.
Through the PAB, Robison has the opportunity to connect with students, recruit for CATA internships, and offer guidance to those who are unsure of their career aspirations.
"There's something poetic about having your legacy live on through the people you've helped and the work they do," said Robison. "That's the beauty of the PAB for me."