Combatting the COVID Creativity Rut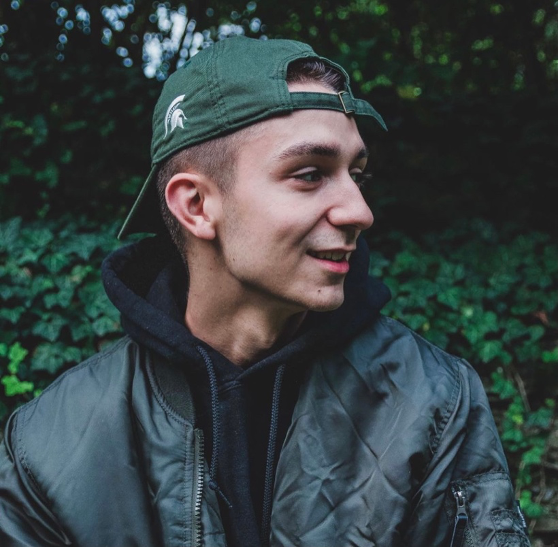 AD+PR Student Shares Tips on How to Push Your Creative Limits
By: Elizabeth Yassick
The global COVID-19 pandemic has impacted life as we knew it. While front-line workers have worked tirelessly against the virus, others have used stay-at-home orders as an opportunity to learn new skills and develop old ones. After a year or more of this new reality, it's easy to find ourselves in a funk, struggling to think creatively when every day can seem the same. Creative advertising junior, Dylan Gray, is committed to pushing his creative limits in his schoolwork as well as his personal projects, despite the pandemic's challenges.
Gray does design work for MSU Football, as well as Michigan State's student-run radio station, Impact 89FM. He also works at the MSU Creative Center as a creative consultant. Conceived and operated by the Department of Advertising + Public Relations, the Creative Center allows students to get inspired by one another, come up with new ideas and get extra help building their portfolios.
As a student in the art direction track of the advertising creative major, Gray's work at the Creative Center consists of helping copywriter students who may have an idea for an ad, but don't know how to make it come to life visually.
"It's like advising," Gray said about his job. "I call it a tutoring and design job combined into one."
The first step of Gray's creative process, after reading a brief, is to write down his initial ideas, and take a recess to allow those ideas to marinate.
"I like to trust what first comes to my head when I read it," Gray said. "I'll go do an activity, go for a walk, watch some TV, and then revisit those ideas."
Creativity can't be forced, but Gray says when you allow yourself to take a step back, that's when original ideas truly come out.
"Ideas just come, and you have to train your brain to grab onto them," Gray said.
While he has spent the last year working hard and coming up with great ideas, Gray also encouraged students to stop being so hard on themselves, especially while, for many, the pandemic has brought on challenges outside of academics.
"Right now, you don't have to make up your best ideas," Gray said. "If you really love what you want to do, you're going to have 30 or 40 years to make your best piece."