Data Day Brings Alumni and Students Together to Discuss Advertising Analytics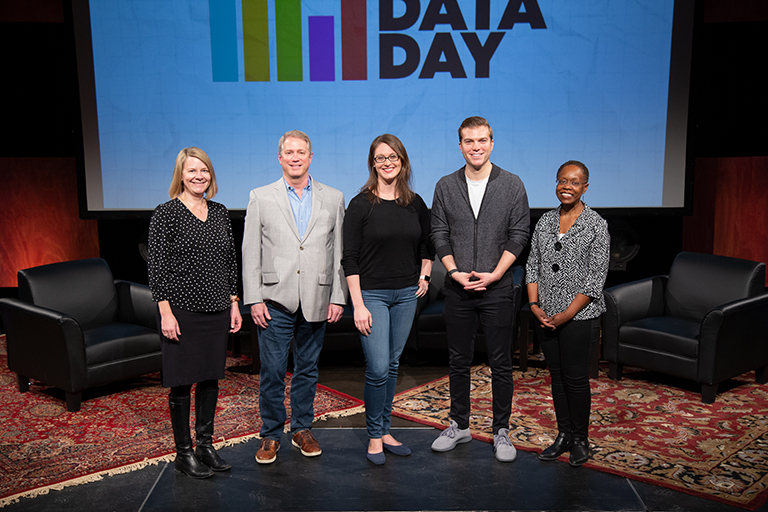 MSU ComArtSci Hosted Alumni Panel to Share Real-world Experience in the World of Data
By: Molly Swint
In late February 2020, the College of Communication Arts and Sciences hosted the third-annual Data Day led by AD+PR associate professor, Kjerstin Thorson, Ph.D. Data Day was created to share the emerging trends of data analytics for students interested in the field.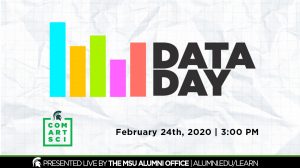 In the afternoon, Thorson hosted an alumni panel of those who currently work in the data industry. Speakers included Dennis Bulgarelli, 1981 graduate and vice president of client insights for comScore; Becky Roth Kim, 2010 graduate and head of product marketing for Expedia Group; and Jeffrey Wisenbaugh, 2013 graduate and head of content for Instagram's personal feed.
WKAR Studio A was filled with students and guests intrigued to hear case studies regarding comScore, Expedia Group and Instagram. The event was also available through livestream for participants unable to be on campus or could not fit in the studio.
"We are using data to understand the foundational aspect of what our audience is there for, who our audience is, and what they might want to see and translate that to creative content," said Wisenbaugh.
The panel answered questions regarding their journey to having a data-driven career and discussed the importance of using data to better any business. Students and other guests were given the opportunity to virtually ask their own questions for the speakers.
If you missed the Data Day panel, you can view the recorded livestream of the event. Learn more information about the advertising analytics minor.