Student Creates an Award-Winning Advertisement with a Meaningful Purpose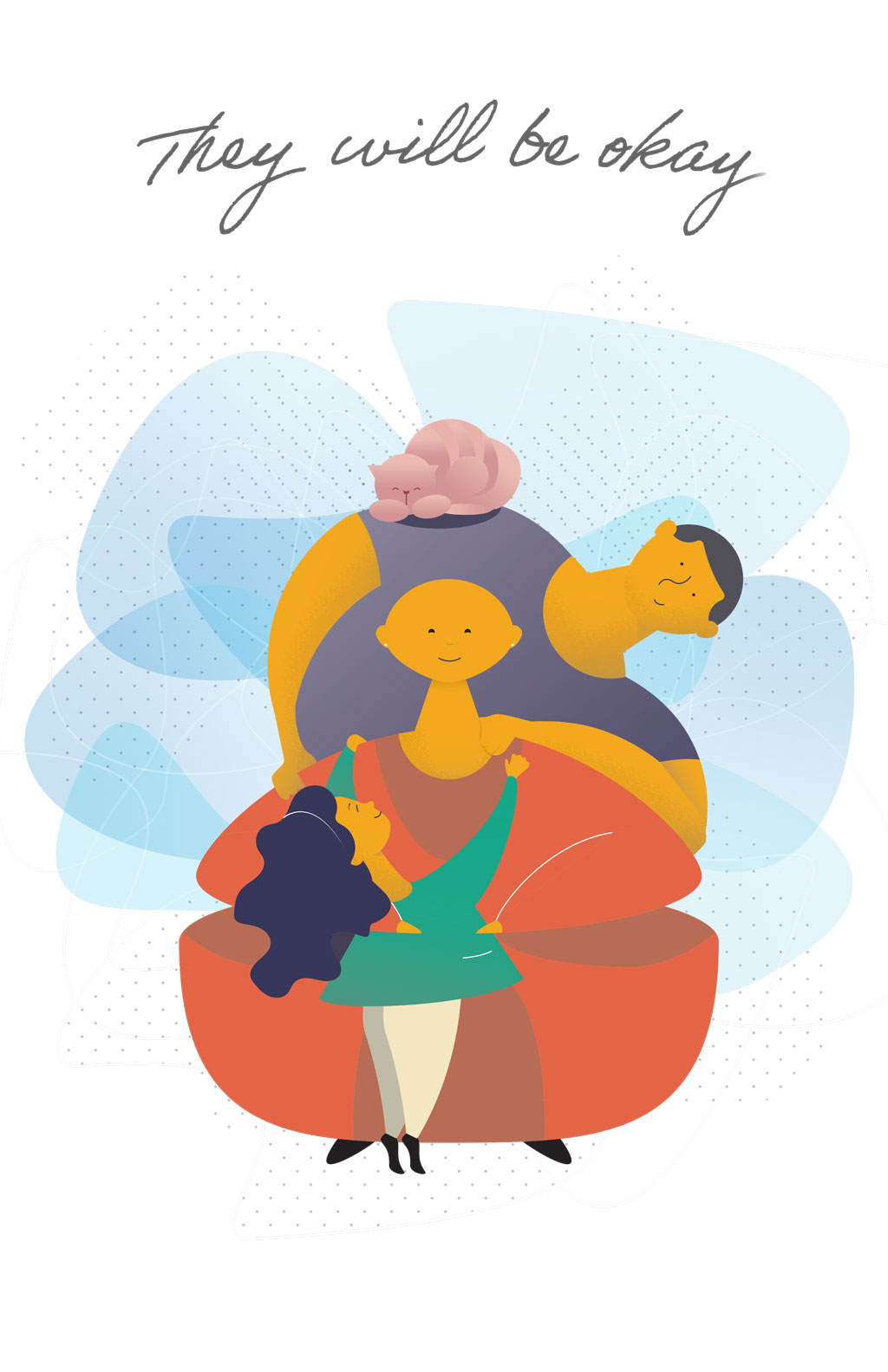 Advertising Creative Senior, Manuel Perez, Wins Gold Addy for Impactful MI Health and Human Services Work
by Sierra Hole
"I asked, what is the most difficult thing that these patients have to go through? She said to me, 'Manuel, the most difficult part is that some of them don't survive.'"
Going from naïve fact-finder to inspired storyteller, Manuel Perez, MSU advertising creative senior, recently received a 2020 Gold Addy Award and Best of Category for Elements of Advertising-Visual Illustration-Single for "They Will Be Okay" poster advertisement for the Michigan Department of Health and Human Services.
Perez created this project for ADV 326, Advanced Creative: Media I, developing a name, logo and poster for a current MDHHS program offering assistance to women with breast cancer under the age of 45. The students' work would be displayed in the offices where employees, volunteers, patients, survivors and their family members seek support.
"I felt inspired by the thought and feeling of losing someone you love," said Perez. "I thought of my mother, who gave everything she had to raise me and my siblings; my grandmother, who took care of me when my mother worked; my sister, the strongest and most beautiful person I know; and my niece, who became the love of my life the moment she was born."
Perez used the project as an opportunity to challenge his creative skills and truly understand his client. He dove into researching the cancer, its treatment and patient experiences, and asked the MDHHS representative as many questions as he could. His revelation came after he asked about the most difficult thing patients have to go through.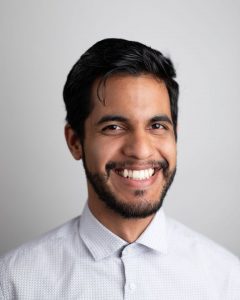 "I immediately felt my heart break. I probably sketched about 10 different variations of the stories I wanted to tell until I finally came up with one," said Perez.
Perez's project centered on a woman, the pillar of her family, facing imminent death to breast cancer. Her family gives her the support and love she needs to depart knowing that everyone she cares about will be okay.
Perez attributes the success of his advertisement to being a good listener and researching the topic, digging deeper to get the full story. He sought creative inspiration in many places to find the most effective way to convey his message.
As a Venezuelan immigrant who moved to the U.S. a mere five years ago without knowing any English and seeking a better life, Perez says attending Michigan State University has been the greatest experience of his life. Now as a senior, Perez's award-winning work is a testament to how far he has come.
To learn more about Perez and view his work, visit his online portfolio at https://perezsmanuel.com/they-will-be-ok.