Student Brief: Gemma Darr Finds Her Balance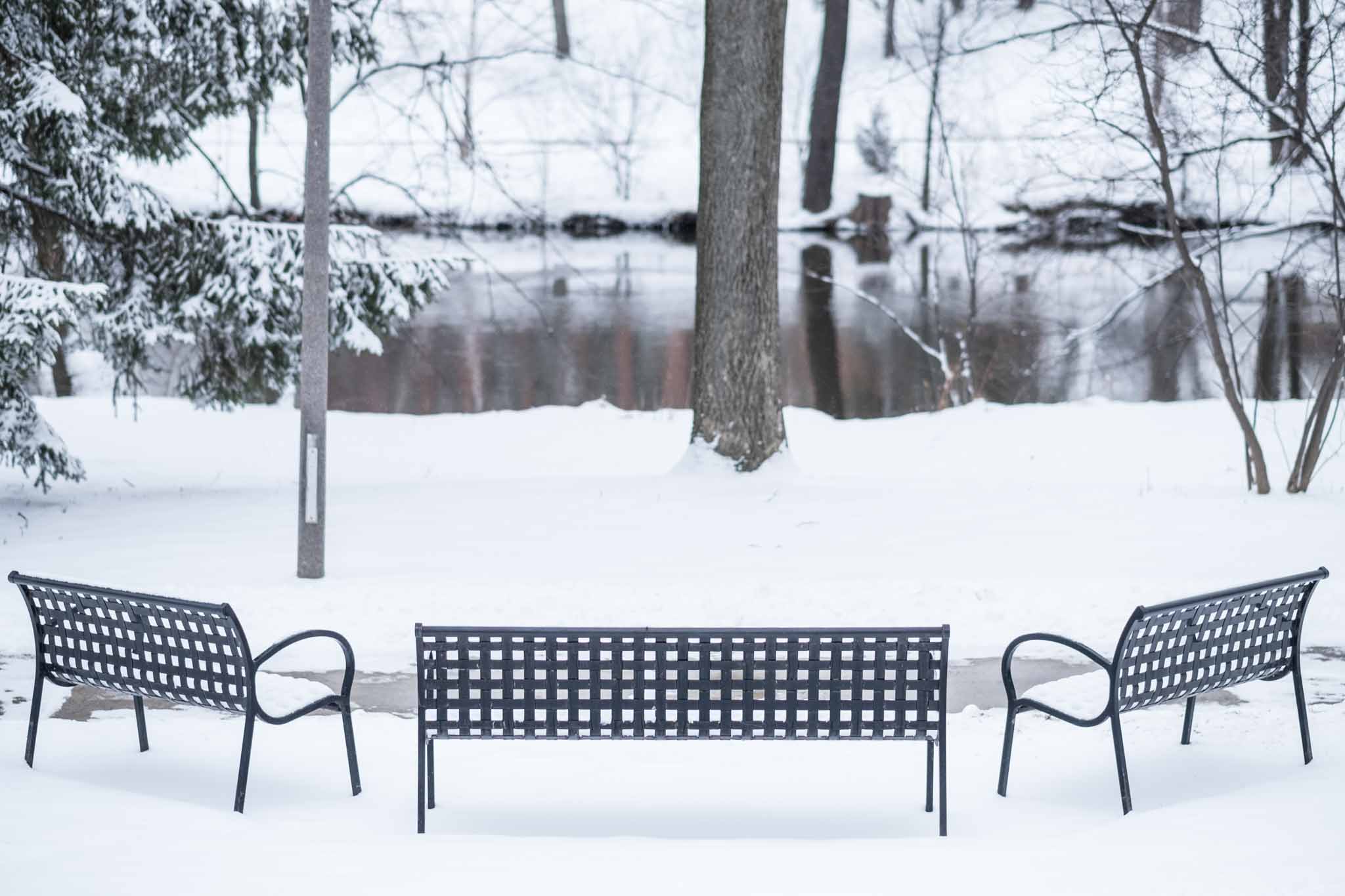 By Genevieve StJean
Snow Photo Credit: Michigan State University
When Gemma Darr decided to start her own company five years ago, it came as no surprise. As she explained: "I feel like I have always been an entrepreneur at heart, because when I was younger, I would make earrings and sell them at my mom's garage sale and stuff like that."
Darr, creative advertising and professional writing student, classifies her company as a "creative company." With her advertising studies, professional writing training and photography background, she tries to take on a range of different creative projects including photography, graphic design and blogging.
"I have learned everything I know about life from my business," Darr says. "I have just grown so much as a person. I still would say I'm a little introverted, but I know how to communicate really well now, and I know how to make people comfortable."
She tells students that if they want to start their own business to do it — but don't be afraid to make mistakes. One thing Darr said she didn't realize before she started her business was how much administrative work goes into running it. "Be prepared to have seasons where it is not about the creative work. Pretty much all winter is taxes, refining your process and figuring out how to advertise for yourself."
On top of running her company and being a full-time student at MSU, Darr has two internships. She is also the assistant photo director for VIM, MSU's student-run fashion magazine.
Darr has found that the Department of Advertising + Public Relations has given her many opportunities. She went to Los Angeles for a week with the department to tour agencies, which opened up a lot of job opportunities she never knew existed. Darr said her classes have taught her to figure out a project on her own and learn through mistakes.
Her love for branding also broke through as a result of the advertising program. "A lot of times you can tailor your projects [in advertising classes] toward you, so I try to lean toward branding," Darr says.
Darr is currently utilizing more of her skills in her graphic design and photography/videography internship at Spartan Innovations, a company that provides services from interns like Darr and funding to student entrepreneurs. She took a lot of knowledge from her photography business to do things like product management and learning how to deal with clients.
She also works at MSU's Advancement Information System and Donor Strategy, where she designs anything they need including online classes, emails, and graphics. Darr says, "It's teaching me how to work for someone else, which I have never really done before…you have to follow Michigan State protocol and follow restrictions."
Having a lot of responsibilities doesn't work without a plan. As a student, it's imperative to balance the work-student dynamic without burning out. Darr says she does this by using a system that works for her.
"At the beginning of every week I sit down and say I have to do this and this and this, and I'm not going to be able to do it all in one day, so I distribute it out over the week," says Darr. "I like to wake up earlier than when I have to go to classes, so I will get ready and then respond to emails, fulfill Etsy orders; I try to do that before class because they are easy to check off the list."
Even though her schedule is always full, Darr emphasizes the importance of giving time to yourself: "I try to multitask, so I still have time for a social life. And my business is fun for me, so it doesn't feel like work; well, sometimes it does."
Darr says she wants to continue seeing where her business goes after graduation — even if she has to get another job on the side.
"Eventually what I see for Gemma Darr Creative Co. is to be a business that does full branding for companies," says Darr. "I can still do photography for the company, but I can also do their logo, website and copywriting."
Darr has taken many of the opportunities Michigan State has to offer, and that is part of the reason her career before she has even left college has been so successful. But, it is a balance, so Darr gives one last tip to make sure everything isn't too overwhelming, and you can spend quality time on things: "Say yes to opportunities, but also learn how to say no."