By Angnes Bao
Benjy Joung, Class of 2018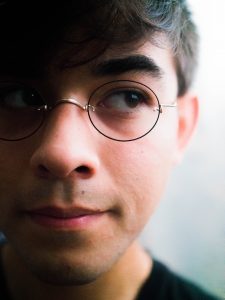 B.S. in Advertising Management
Q: Where do you currently work and what do you do?
As a copywriter at The Richards Group, I use creativity to solve business problems for brands like The Home Depot, Central Market, Schwab Financial Services, Advanced Auto Parts, and The American Lung Association.
Q: How did you get your position?
Over the summer after my Junior year, I built the best portfolio (an online sample of creative work) that I could. Then, I wrote a personal letter to a creative director who I thought might like me and applied for an internship. I was denied, so, I went to a few MSU professors and asked them what was wrong with my book. They said "everything." Over the next couple of months, I spent nearly every weekend making ads with a friend of mine – an art director – who was in a similar position. After a few competitive workshops (and about seven hundred cups of coffee), I replaced every campaign in my book by January. I applied to about fourteen agencies, and got full-time offers at two of them. I took the one with the lower salary and better clients.
Q: What was your favorite or most useful class while in college and why?
Probably Lou Schiavone's Advanced Copywriting course (ADV 422). Sure, you could probably get through the class and come out with nothing to show for it. But, if you treat every assignment like it's going to run on TV (or online) you could come out with a passable student portfolio.
P.S. If you're going into creative advertising, take any class that Lou Schiavone, Ross Chowles, Karl Gude, and Greg Taucher tells you to. That's what I did, and it worked out okay.

Q: What do you miss most about Michigan State?
The freedom to set unrealistic goals for myself and fail repeatedly.
Q: What is a piece of advice you'd like to give current students?
Meditation is not a waste of time.