Meet The President Behind MSU's 2021-2022 PRSSA, Alysa Kirn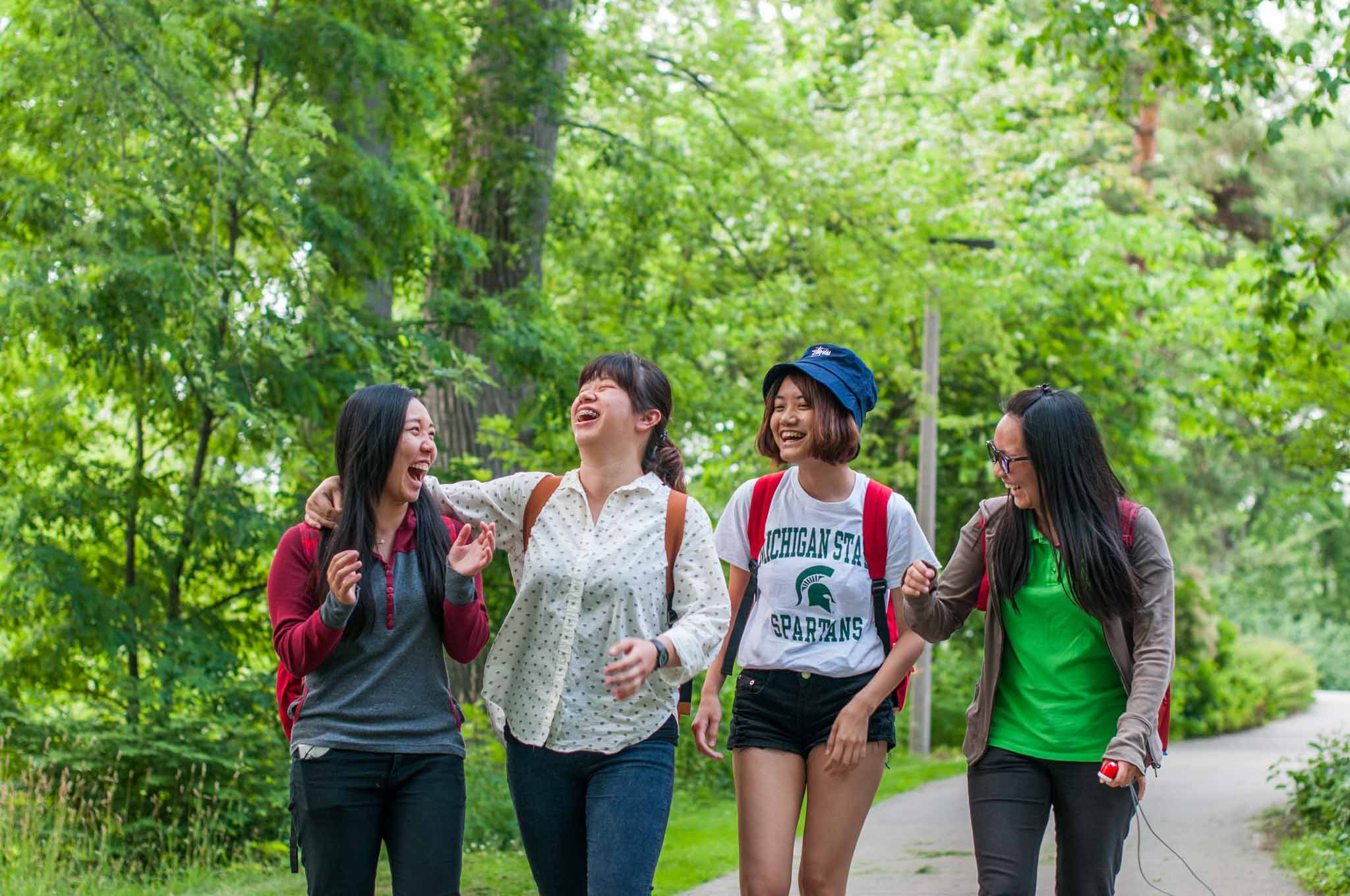 By: Kelsey Gruzin
Students Walking Photo Credit: Michigan State University
The Michigan State University Ned S. Hubbell Chapter of the Public Relations Student Society of America, MSU PRSSA, was founded in 1977 and helps advance students' careers and experiences within the organization. MSU PRSSA is dedicated to helping students strengthen their expertise and skills within public relations, while offering students professional opportunities. Alysa Kirn, a senior advertising management major and PR minor, is current chapter president. She is passionate about guiding this organization to its fullest potential by helping members learn new skills and succeed in their future careers.
Kirn has been a member of MSU PRSSA since her sophomore year. Before she switched her minor to PR, she says she wanted to gain more insight on what public relations had to offer. She soon was elected on the Executive Board as the events director and has been recently elected as president, since fall 2021. Kirn says she is passionate about bettering this organization and helping as many members as she can.
"Being president definitely has its ups and downs," said Kirn. "It was very stressful in the beginning because many of the previous members graduated; we only had five members. There is a lot of pressure, but now it's all the more rewarding for the progress that has been made in the group."
Currently, MSU PRSSA has 27 members and continues to grow.
MSU PRSSA holds weekly meetings ranging from guest speakers to having yearly PR agency tours across the Midwest. The organization offers members many opportunities to advance their skills and careers in PR. Kirn states they offer a mentorship program, networking events, volunteer experience, insight on the professional industry, and helps students gain experience with or without having an internship. Being a paying member of MSU PRSSA also allows students to become members of the national organization, PRSA. Being a part of PRSA provides access to its job center for internships and entry-level positions, access to webinars, competitions, scholarships and leadership opportunities. If a student cannot afford the membership fee, Kirn states that students can apply for a scholarship that can waive their fee.
Since Kirn has been a member of PRSSA, she has secured three internships, developed many relationships with her professors and faculty within the Department of Advertising + Public Relations, and gained new friends. She says her favorite thing that MSU PRSSA offers is their annual networking event which will take place in spring 2022. Kirn encourages students of all majors, regardless of their PRSSA membership status, to attend PRSSA meetings, and voice their thoughts and opinions.
"I may be biased…but students should join MSU PRSSA because it is an amazing opportunity to create that network that you need once graduating college and in the real world. It's a great way to work on your current skills, while also learning new ones," said Kirn.
Students can find more information about the organization and their next meeting on their Instagram @MSUPRSSA or emailing Kirn.