Student Business Highlight with AD+PR Student, Belle Zelazny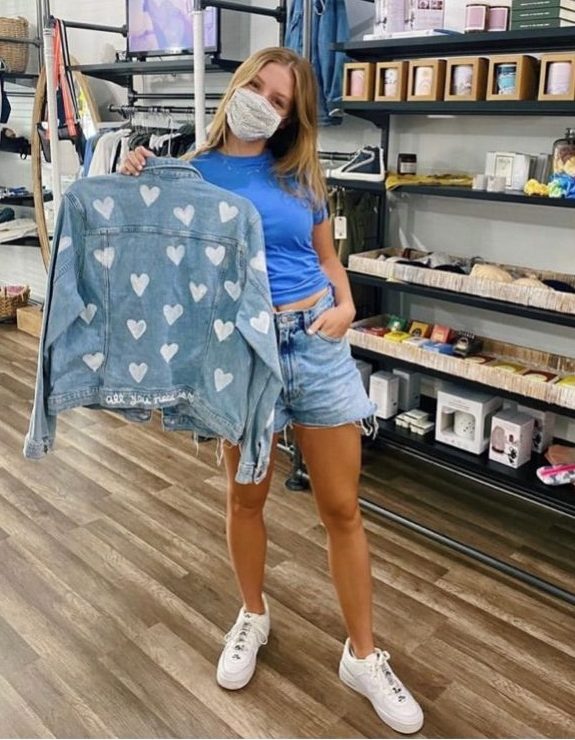 By: Marissa Barnes
What began as a high-school graduation present for her friends heading to college, has since become an overnight-sensation-turned-business. Belle Zelazny, junior creative advertising major, is founder of Bellez Jacketz, where she creates hand-drawn designs on jean jackets.
"I started making jackets senior year in high school as we were all graduating and I gave my friend one as a graduation gift. After that, they all wanted one; I started the Instagram and it took off from there," said Zelazny.
Zelazny has always considered herself a creator/entrepreneur due to her artistic background and love of creativity. She is now taking what she has learned in her creative advertising classes to expand her love of design.
"My classes have helped me mostly with creative aspects, such as using Adobe Cloud, which is helpful when thinking of designs," said Zelazny.
Although she does most of her business through social media, Bellez Jacketz have been featured in multiple boutiques in the North Chicago area.
As much as she has a love for being creative, Zelazny says she doesn't think she will continue her business post-college, but believes there is something bigger for her to take on  creatively post-graduation. Zelazny does encourage students to follow their passion outside of the classroom.
 "Stay committed to it and if you work hard, it will be successful," said Zelazny. "If you are active on social media and spreading the word about your business, people will want to support you."
After graduation in May 2022, Zelazny says she hopes to work in the entertainment or sports industries doing creative or philanthropic work.
"I have learned a lot of useful skills from my business and my classes her at MSU and thank all my professors for being so helpful in my journey pursuing my business," said Zelazny.