Social Media Research Intersects Neuroscience and Communications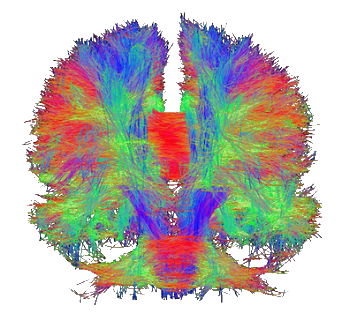 AD+PR Professor Mentors Students in the Lab and Classroom
By: Caitlin Finerty
Neuroscience and advertising have a lot more in common than the average MSU student may think, but anyone who has taken a class with or read a paper by MSU AD+PR assistant professor, Dr. Dar Meshi, knows that when it comes to advertising, there is more than meets the eye (and brain).
"The focus of my research is to understand social media use, and I primarily investigate the relationship of social media use with mental health," said Meshi. "I use survey methods and behavioral tasks, and I also do neuroimaging work, where we image the brain while participants are doing certain tasks inside the [MRI] scanner."
Meshi earned his Ph.D. from Columbia University, and then worked in the advertising industry in New York City for several years. He has since conducted postdoctoral work at Freie Universitat Berlin, and has taught at MSU for four years. At MSU, Meshi has maximized the resources, students, and colleagues that come with being at a large, Research 1 university.
"The people that I'm surrounded by at AD+PR, and also in the college, in general, are so willing to collaborate and get involved with research," said Meshi. "I've never had as many collaborations in my life as I do now at MSU. It's just been a pleasure."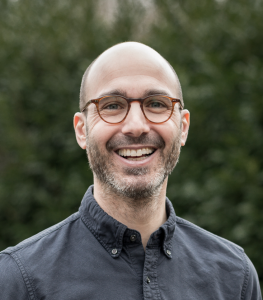 Meshi is currently working on a study in which he is comparing decision-making in problematic social media use to decision-making in subjects with substance use disorders.
"My new study builds off a study that I published in 2019 about risky decision-making related to problematic social media use, but now we isolate decisions made under risk and decisions made under ambiguity," said Meshi.
Students are a valuable part of Meshi's research and classroom experiences at MSU, and he recognizes how his two roles, that of a research team leader and of a professor, connect.
"I'm a teacher in both roles, so I'm teaching students in the classroom, and the goal is for them to be able to learn and apply that information. In a lab, I'll teach about research-related information, and the student also needs to then implement this knowledge to achieve their goals," said Meshi.
Meshi says a degree from MSU's AD+PR has immense value, thanks in part to the department's stellar faculty.
"Our faculty are very good at training students, not just about advertising, but about the world that they're going to enter after they complete their education here," said Meshi.