Greek Life Helps AD+PR Student Make the Grade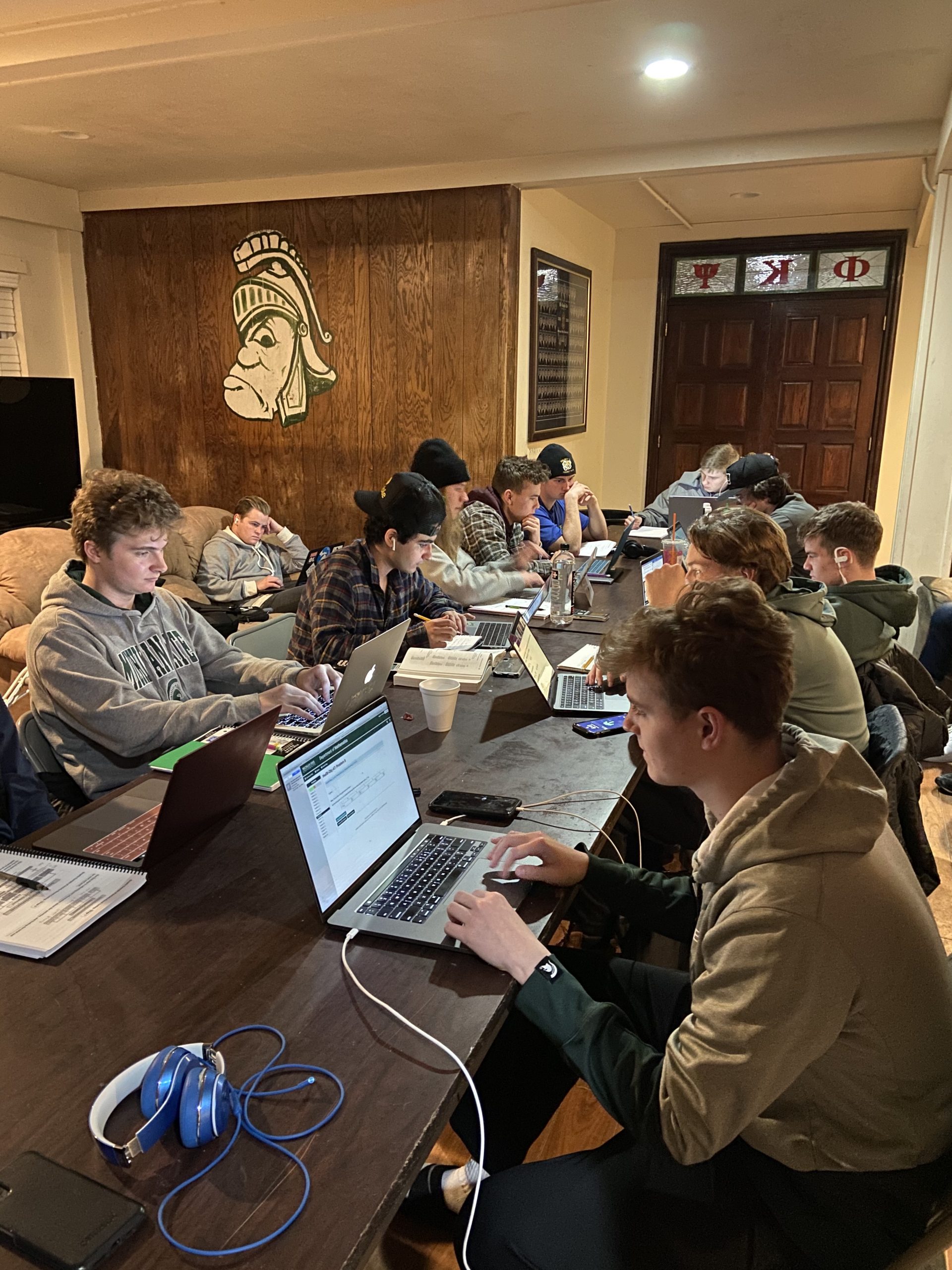 How a Fraternity Helped One Student Tackle Online Classes and Boost his GPA
By: Joe Savastano
Students around the world have drastically changed the way they approach their schoolwork since the global COVID-19 pandemic began. Online learning is the forefront of these changes, and it affects each student differently.
Mason Kerecz is a sophomore who recently changed his career path by deciding to switch majors from human biology to public relations. His new course load not only begins during an unprecedented period of time, but also in his first year living in a fraternity house.
"Obviously, it's not like a normal year since there are no big events going on, but guys still like to hang out and play music, which can get distracting," Kerecz explained about his new environment.
Kerecz lives in a first-floor double with his roommate, however, the two still spend most of their time during weekdays doing homework and studying. The fraternity, Phi Kappa Psi, offers two main rooms with desks and long tables, so students have a comfortable place to complete their work.
"Not being able to go to the library or Union like a normal year has definitely been tough, especially since it can be hard to sit down and concentrate on schoolwork when there are groups of guys hanging out around the house," Kerecz said.
According to Kerecz, it was a harder adjustment to manage his schoolwork with the fraternity when he had initially joined in fall of 2019, stating that the online classes have given him a better chance to achieve higher grades. His GPA has improved by several points since he moved into the house last August.
"While we can't physically go see a teacher or meet your study group on campus, there are still 30 guys here who are more than willing to help you at the house," Kerecz said. "It's really beneficial to live with a bunch of people who know the struggle of online school and want to figure out ways to successfully get through it."
Kerecz was inspired by his mother, who works in diversity, equity and inclusion communications at Traveler's Insurance, to change his major with the intention of becoming a PR professional. Like Kerecz, students interested in the topic can take MSU's new PR 310: Diversity, Equity and Inclusion course as part of the new PR Major.
"I just love the fact that I'll always have to be on high alert and keep up with the day-to-day activities of my company or client," said Kerecz. "There will always be something new, and I never want to be bored with my job."
For new students thinking of joining the PR Major, Kerecz says to make the jump and be as active as you possibly can. For as incredible as the major is, he adds, it can be equally as tough, so make the most out of your work and commit to making the industry a part of your life. Read more about the new PR Major on The Brief.