AD+PR Alumna Finds Success in Chicago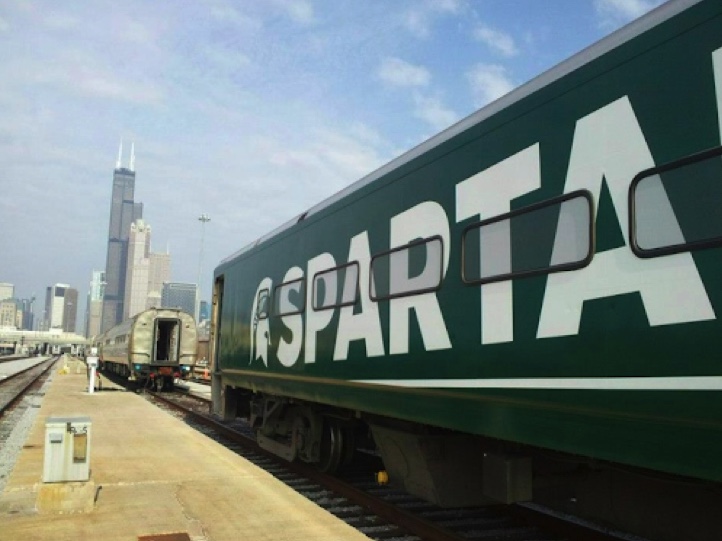 By: Carolyn Berg
The Windy City is a coveted destination for Spartan graduates. Being roughly only 200 miles away from campus, Chicago holds great opportunities for MSU alumni. However, the process of looking for a job is not always easy. Pre-pandemic, the post-graduation search could be difficult and lengthy. Despite all the challenges, AD+PR alumni are thriving.
Michigan State 2019 advertising management alumna, Nicole Harter, says that one of the best things students can do right now is, "start looking for jobs as early as possible."
Harter says she feels the Department of AD+PR does a phenomenal job of preparing its students for success following life as a Spartan student – from offering resume critiques to alumni networking opportunities.
Connecting with family, friends and businesspersons can expand job opportunities to a whole new level. Harter luckily remained close with a previous neighbor, Barbie Adler, who happens to be the founder and president of Selective Search LLC, a luxury matchmaking firm. Harter interned with the company for six months before taking on a full-time position.
As an intern, Harter worked diligently to make sure she was getting the work done that was required of her. As taught in her MSU advertising courses, she valued the editing process and was willing to accept help from everyone.
"Definitely network with multiple alumni and MSU professors," said Harter. "Also, take advantage of websites such as LinkedIn and Glassdoor. They are great, reliable resources when it comes to looking for full-time positions."
Harter said as soon as she walked into Selective Search LLC's office, she knew it was the place for her. She says the relaxed and open office vibe was something for which she had been looking a long time. The office was also exclusively women, which drew Harter in and allowed her to be herself.
As a representative of a luxury matchmaking firm, Harter's days typically consist of logging emails in the morning between matchmakers and candidates, accompanied by candidate follow-up and scheduling interviews. Her afternoons are spent writing biographies and recruiting matchmakers.
"I undoubtedly knew I needed to be living and working in Chicago," said Harter. "Growing up in a northern suburb of the city gave me a strong attachment that I was not willing to let go of."
MSU graduates will continue to thrive no matter where they land post-graduation as the possibilities and adventures are endless. Harter says she is thankful for all of the AD+PR community at MSU for helping get her where she is today.