Ignite is Sparking Opportunities to Diversify the Future of AD+PR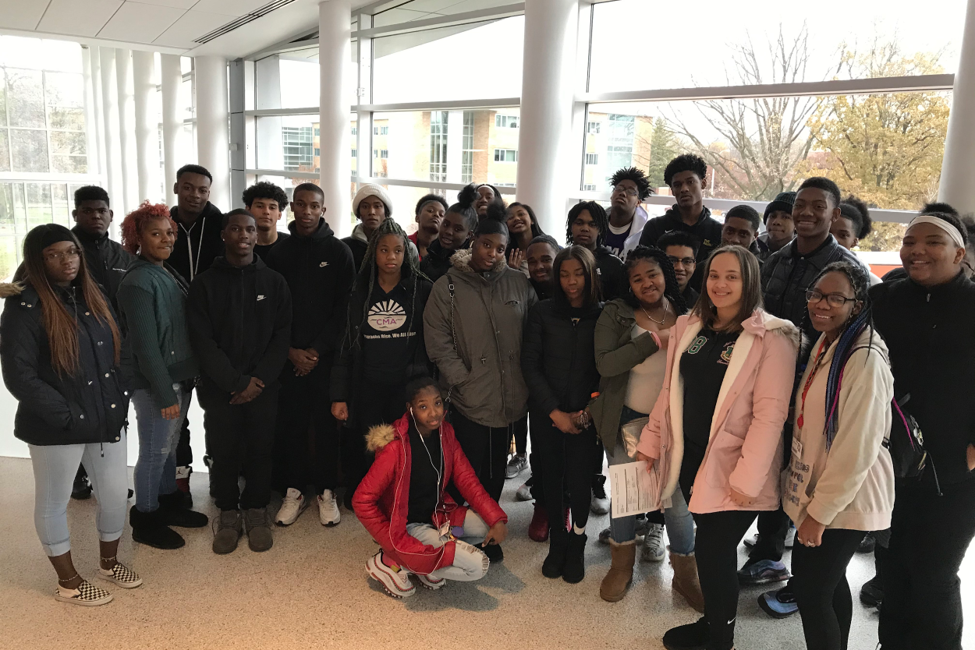 MSU's College of Communication Arts and Sciences' new pipeline program for underrepresented students to pursue education in AD+PR
By: Logan Hoover
Did you know minority students make up only 13% of the advertising and public relations population and only 3-5% in the College of Communications Arts and Sciences? It's 2020 and that's unacceptable. Students from diverse backgrounds need to feel included within the college.
It is Ignite's mission to help students feel represented within the AD+PR community, to take a step toward a diversifying the future of advertising and public related fields. Ignite is a pipeline program to bring students from low-income, urban areas, including Detroit and Flint, to help influence diversity within the field. Specifically, the program will invite unrepresented high-school students who are interested in pursuing college and a future career in AD+PR fields to apply to attend MSU for free.
The program has been two years in the making. Dr. Teresa Mastin, AD+PR chairperson, has pushed the program forward, getting a grant to begin a pipeline program to take a step in diversifying the future of AD+PR. With the program still in its infancy, the program has had one Ignite Day, held in December of 2019 on campus. The event was an opportunity for low-income students to tour the campus and give them a taste of the Spartan experience.
Ignite's first bridge program is planned for summer 2020. From July 19 to 24, students will be driven from Detroit to East Lansing to take courses from MSU faculty and collaborate to design an advertising campaign. The program offers one-on-one mentoring from faculty and current AD+PR students. The goal is to engage and build a strong peer and mentor support system that will further prepare them for college.
"Sometimes students forget that not everyone is on the same journey," said Lauren Gaines McKenzie, director of diversity, equity & inclusion for the College of Communication Arts and Sciences and program director. "Just be aware of the range of backgrounds and experiences that these students have and understand not everyone is on the same page you are."
McKenzie has spent 12 years working with AD+PR students and is passionate about helping underrepresented ComArtSci students. Creative Advertising junior, Jada Flowers and Information & Media Ph.D. student, Mel Medeiros are aiding McKenzie as undergraduate program assistants.
McKenzie says the college hopes to increase their program staff and will be in search of student mentors who can inspire high school students, and bring their AD+PR expertise and strength to the bridge program. Those interested in supporting the program, including current MSU students, should contact Mastin.