How to LIV in Style: MSU Senior, Olivia Simone, Blogs on AD+PR Study Abroad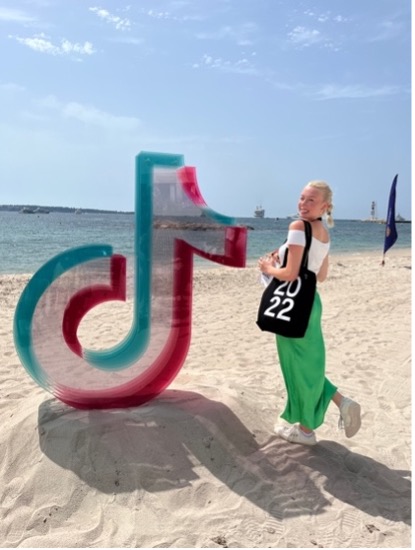 By: Emily Manriquez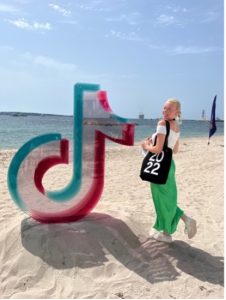 Michigan State University senior, Olivia Simone, is a marketing major with minors in entrepreneurship and Arabic. She is also a social media guru and the founder of her own blog, LIV in Style. Simone's interests in social media, creating, writing, fashion and marketing have taken her on a journey of networking and branding her own image on social media.
Simone had the opportunity to travel to Italy on the AD+PR A La Mediterranean study abroad trip in summer 2022. She says her outgoing personality and extensive knowledge of social media enabled her to network and gain many wonderful experiences throughout the trip, especially those that came from attending the Cannes Lions International Festival of Creativity.
"When we got to the festival, I was getting people's emails, information, getting invites to parties – it was absolutely wild," said Simone. "I got some very good connections out of it that I am reaching out to for jobs in the future."
She highlights the connections she made at the festival through networking and putting herself out there. She talks about how she got to connect with the director of Goldman Sachs, as well as the director on the Apple Account for an advertising agency. She says she connected with them on LinkedIn and has stayed in contact through the platform.
Simone also had the opportunity to go sightseeing and travel around Italy. Throughout the trip, students completed tours which consisted of certain tasks and interactive assignments to complete.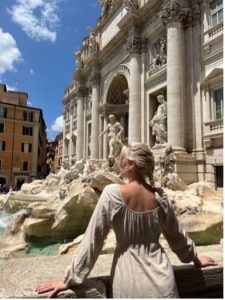 "If we didn't have the tours I would not have gone and explored as far as we went in Rome. The tours they had us go on were partially for projects, but we got to see monuments, special places and historic sites, which I would not have gone and seen if we didn't have the assigned tours."
Simone says she was fortunate enough to take PR classes and expand her knowledge of the field even when that is not her main area of study. She noted that she took classes that were not related to her major in order to broaden her knowledge of public relations and advertising. She says she is thankful for the opportunity to learn more about social media marketing through advertising and public relations.
Simone continues to use her creative side and network while serving as the editor-in-chief of VIM Magazine at MSU. She says she hopes to use her background and the connections she made on the trip to land a job in New York City after graduation.
Check out her blog, LIV in Style, for more details on her experience of the AD+PR A La Mediterranean study abroad trip in Italy! Visit MSU's study abroad website for more information on the new European study abroad trip in summer 2023!