How MSU AD+PR has Prepared Out-of-State PR Senior for Post-Grad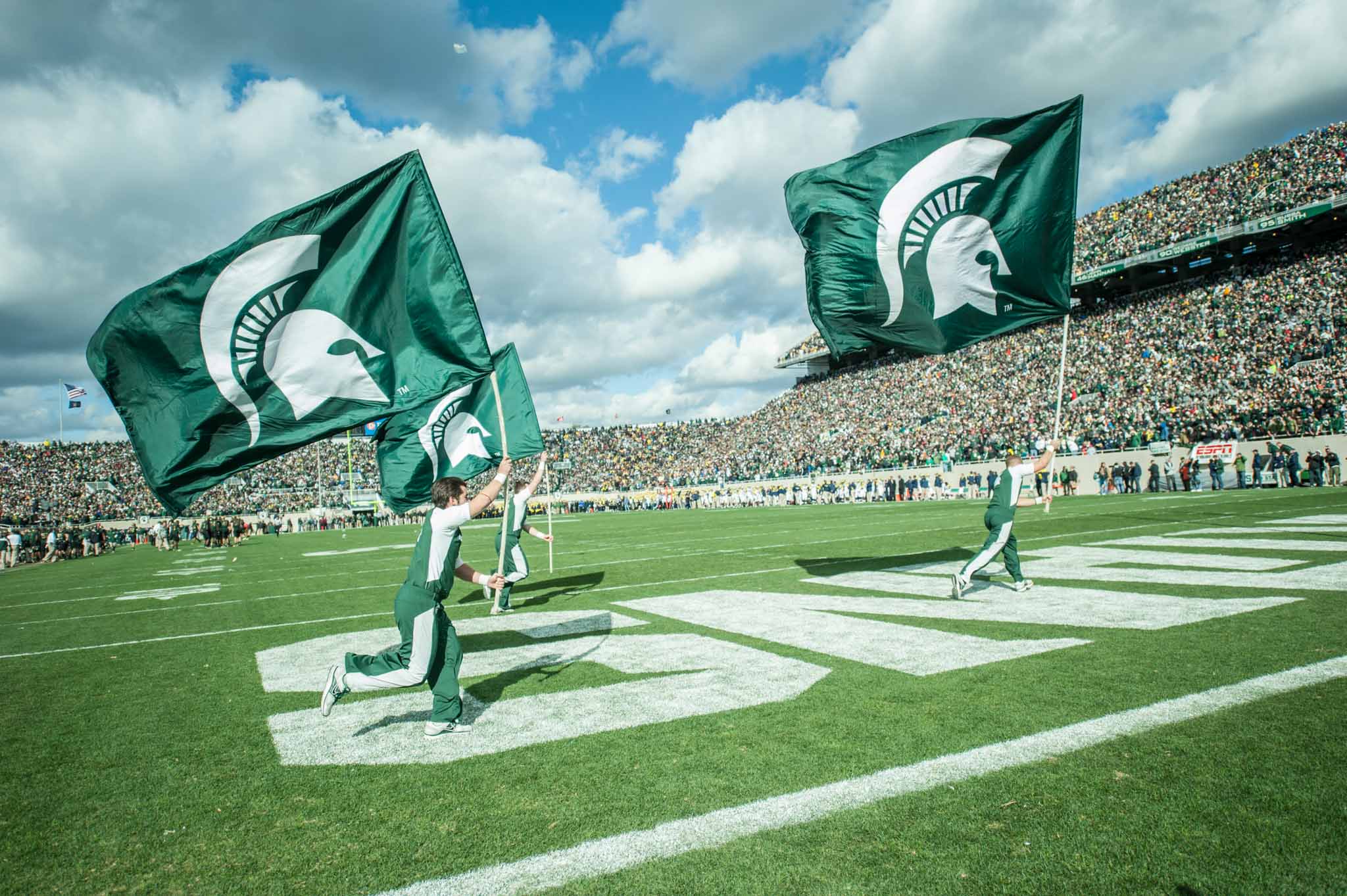 By: Mason Kerecz
Spartan Stadium Photo Credit: Michigan State University
From job searching to learning new skills, and with much less guidance from advisors and professors, post-graduation life can be daunting. Luckily, for Michigan State University AD+PR students, their degrees and experiences arm them with a variety of tools and skills to ease the transition.
Students like senior Public Relations Major, Joe Savastano, are quick to tell you all the advantages of being a part of the program. In his final semester, he was able to look back on everything that the college has given him and how it prepared him for his life after graduation.
Like many others, Savastano is an out-of-state student who understands how critical making connections in and outside the classroom is for success.
"[Being out-of-state] taught me a lot of critical life skills that I don't believe I would have learned under different circumstances," said Savastano.
Upon graduation, Savastano will be actively pursuing a role in the public relations and communications fields. Simultaneously, he will be applying to law school to further his education. Savastano says he has a positive outlook for his future, thanks, in part, to his AD+PR professors.
"Aside from many of the great skills that AD+PR professors have taught me, the greatest piece of advice that they always give to us is to be very personable," said Savastano.
He says that while his personality helped him land a summer public affairs internship with The Dow Chemical Company, his AD+PR coursework was instrumental in helping him excel at it. He says that in addition to solid writing and editing, learning on the fly and coming up with your own ideas is also essential for success.
Savastano will also be among the first students to graduate from MSU with a major in public relations. Previously, the degree was only offered as a minor and it wasn't until fall 2020 that students could major in it. In fall 2020, class sizes were much smaller and the new program was introduced during a time MSU classes were online only.
He says he is happy to see how fast the major is evolving and that more students have decided to pursue this field of communication.
You can learn more about MSU's Public Relations Major on The Brief.