AD+PR Graduate Offerings Take Students Where They Want to Be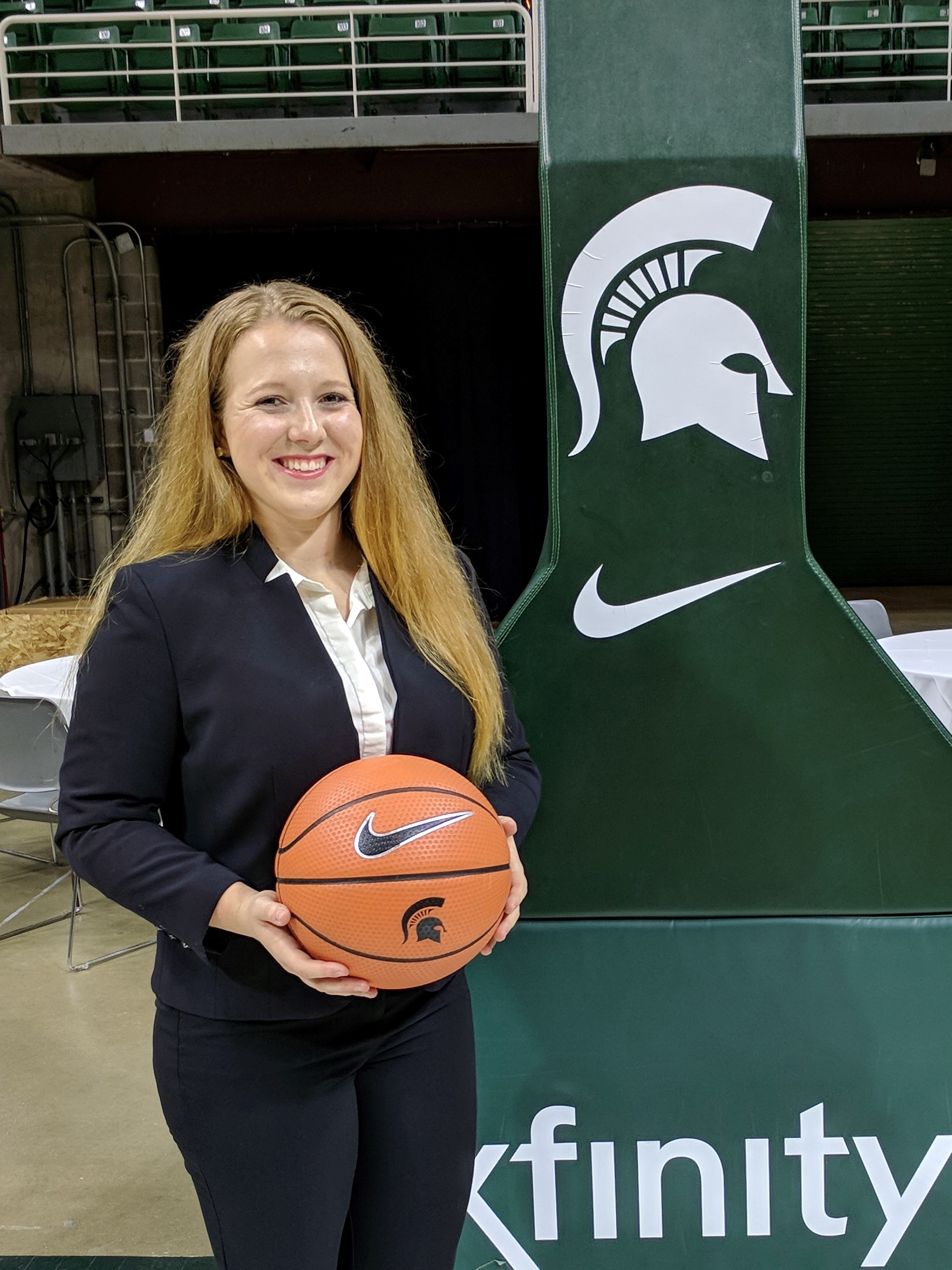 By: Chanel Sheffer
It's well-known that Michigan State University's undergraduate advertising and public relations programs have a solid reputation – College Factual ranks MSU as the #1 advertising school in the state, and is one of the largest advertising and public relations programs in the country based on faculty, research and program offerings. For those pursuing advanced degrees, MSU also offers a wealth of advertising and public relations programming for students to get where they want to be in life and their careers.
From a Master of Arts in advertising and public relations, to a nonprofit fundraising specialization, a graduate certificate in college teaching and the Linked Bachelors – Master's Degree in advertising, graduate students can gain the experience they need to take them to the next level in their careers or special academic pursuits. AD+PR offers unique learning experiences to all students, like submitting advertising creative projects to the ADDY Awards and taking on research projects in the Media and Advertising Psychology (MAP) Lab with acclaimed professors.
Graduate student, Melody Draeger, works as a research assistant assisting AD+PR assistant professor, Dr. Chuqing Dong, and AD+PR associate professor, Dr. Kjerstin Thorson, while she finishes her master's degree in advertising and public relations. After graduating from MSU with her bachelor's in communications and minor in PR and sports business management in 2019, Draeger went on to work in sports communications. Because of negative impacts of the pandemic, she lost her job and decided to investigate advanced education opportunities at her alma mater.
 "Now that I'm involved in the advertising and public relations master's program, there's been a lot of people in my corner to get me involved in research and professional development," said Draeger. "I wouldn't have the chances and opportunities I have now without the relationships I made in my time here."
Draeger's research consists of looking at communication through social media or advertising involving COVID-19, county government and racial justice movements. She says she's also thinking of tying in her undergraduate minor in sports business management with sports nonprofit communication in her thesis.
AD+PR's graduate offerings have helped Draeger turn a negative situation into a future with "plenty of opportunities" to forge the path she's always wanted to pursue. She says she is now more confident in her options and what she can do with her future because of her studies. To learn how you can pursue your dreams and strengthen your future with resources provided by AD+PR, check out the department's Graduate Programs Overview.